Inspired Living Application Review: Mobile videos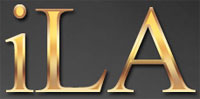 There is no information on the Inspired Living Application website indicating who owns or runs the business, however going by the provided street address appears to be operating out of the US state of Oregon.
The company's website domain (livingapp.com) was registered on the 13th of October 2012 and lists a "John Rodgers" as the owner.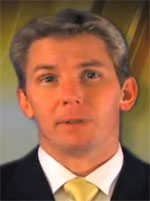 Rodgers (photo right) was a "founding representative" of Zurvita (2008) under the branding of "FoundersTeam". The FoundersTeam website is now defunct and redirects to that of Inspired Living Application.
On one of Rodger's Zurvita marketing pages, Rodger's states that 'much of (his) background is in the ministry serving as a Bible teacher in Oregon'.
No idea what happened with Zurvita (or when he left), but it appears John Rodgers has decided to launch his own MLM opportunity with Inspired Living Application. Read on for a full review.
The Inspired Living Application Product Line
Inspired Living Application market a series of "personal development videos", delivered via their branded Inspired Living application which runs on mobile devices.
The videos are delivered once a week, with the app providing paid members access to a library where they can view archived videos.
Inspired Living Application credit "development" of their app to third-party developer "Savage Apps". Savage Apps have been around since 2008 and are headed up by CEO John Marr.
Update January 11th 2013 – John Rodgers has clarified that John Marr is a co-owner of iLA and that although John Marr is developing their app, it is not under the Savage Apps brand. /end update
Inspired Living is available via a free subscription with the company or retail subscription cost of $6.95 (the only difference being the paid subscription provides access to the archive library).
The Inspired Living Application Compensation Plan
The Inspired Living Application compensation plan uses a matrix compensation structure to pay out monthly commissions to its affiliates.
Matrix Commissions
Inspired Living Application use a 3×7 matrix to pay out monthly residual commissions.
A 3×7 matrix places an affiliate at the top of the matrix with three legs directly under them (level 1). In turn, these three legs branch out into three legs (level 2) and so on and so forth down seven levels.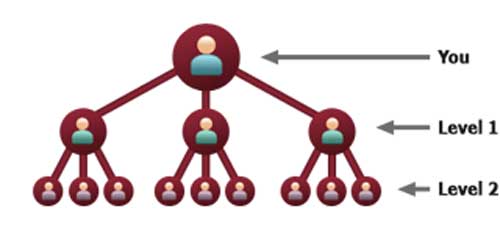 Each of these legs is a member position which can be filled either via direct recruitment or the recruiting efforts of an affiliate's up and downlines.
Using the above matrix compensation structure, Inspired Living Application pay out a monthly commission based on how many filled positions an affiliate has in their matrix.
How much of a commission depends on what level these filled positions fall on:
Level 1 – $1 (3 positions = $3)
Level 2 – 80c (9 positions = $7.20)
Levels 3 and 4 – 10c (108 positions = $10.80)
Level 5 – 5c (243 positions = $12.15)
Level 6 – 10c (729 positions = $72.90)
Level 7 – $1.10 (2187 positions = $2405.70)
Matching Bonus
If an Inspired Living Application affiliate recruits a specific number of new affiliates, the company pays out the recruiting affiliate a matching bonus on their recruited affiliates' matrix earnings.
This matching bonus is paid out as a percentage and is offered in three tiers:
recruit 3 affiliates = 10% matching bonus
recruit 6 affiliates = 20% matching bonus
recruit 10 affiliates = 40% matching bonus
Joining Inspired Living Application
Affiliate Membership to Inspired Living Application is available in two options:
$9.95 a month or
recruit 2 retail customers and your subscription is free (as long as they continue to pay their monthly subscription cost)
Conclusion
Despite being subscription based and paying out commissions from monthly membership (subscription) fees, Inspired Living Application do have a solid retail option that is completely detached from the income opportunity.
I can't fault them for that (retail is always a must in MLM) but upon evaluating the value this retail subscription provides, do see some potential issues.
Not so common now, back in the day you had MLM companies launching all over the place using matrix compensation plans with e-book libraries. These ebooks more often than not were internet marketing related but did more often than not cover a wider range of topics.
In the end though, the libraries themselves were irrelevant as members were paid to recruit new members into the scheme – with everyone getting paid as long as monthly memberships were paid.
Quite obviously with no retail selling of products or services (or "token" retail offerings, ie. retail = $9 a month, affiliate = $10 a month), these opportunities amounted to obvious pyramid schemes and typically collapsed shortly after launch.
Even with a retail option, it's hard not to look at Inspired Living Application as the transformation of the "e-book library" MLMs to mobile devices.
I say this because the only difference between a free membership and paid retail membership is access to the archive library. Thus one can surmise that the subscription itself isn't worth anything but the library is what's being charged for at $6.95 a month.
Pretty much the entire legitimacy of Inspired Living App depends on how many people their affiliates are going to be able to convince to join the company and pay $6.95 a month for.
From a company standpoint it's clear that much pressure is put on prospective affiliates to come in at the $9.95 a month affiliate level. Inspired Living Application Owner John Rodgers declares the affiliate option to be "the option that makes the most sense" repeatedly in the official marketing material.
The inherent red flag in the Inspired Living Application opportunity is that nobody is going to sign up at the $6.95 level and thus you wind up with a company full of affiliates, paying other affiliates with their monthly membership fees.
Like the e-book library opportunities, new affiliates, unable to attract retail customers as their uplines before them, are then only able to earn commissions by selling the matrix income opportunity rather than the merits of the personal development videos.
Comparing the paid retail customer option against the affiliate option only further highlights the lack of value in the product, with affiliates paying just $3 a month over retail customers. Sure they get a replicated sales website but when you consider the compensation plan, most of that is no doubt going towards paying uplines and matching bonuses.
Speaking of which, 1092 recruited paid customers or affiliates to generate $106.50 a month? Forget about trying to convince retail customers to pay $6.95 to access a personal development video library each month… 1092 recruits for $106.50 a month is going to be an extremely hard sell on new recruits.
…at least it should be if Inspired Living Application is being marketed truthfully and without unrealistic income hype.
The clearest way to evaluate the legitimacy of Inspired Living Application would be to ask yourself, as a prospective affiliate, how the opportunity was presented to you personally. Was the pitch focused on the income opportunity or the personal development video? Did you even know what Inspired Living Application's product was before looking it up yourself?
The second port of call will of course be your potential upline's downline. What is the retail customer to affiliate ratio? Do they even have retail customers?
For those conducting thorough due diligence, it'd also be worth asking your potential upline's upline the same.
With a matrix compensation plan, any company that relies on monthly subscriptions always runs the risk of being a pyramid scheme if they fail to attract retail customers.
This was the problem with every e-book library MLM company ever to launch and with the change from e-book library to mobile video library, I'm not that confident it's going to be enough to bring in the retail customers.