Zhunrize Receiver gearing up to return $44 million to victims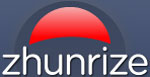 Following several extensions, the cutoff date for Zhunrize victims to file claims expired on April 16th, 2016.
In total 19,905 victim claims were filed for $93.1 million dollars in losses.
As of June 30, 2016, all victim claim submissions had been reviewed, and 17,485 victims had been notified electronically of their claim status.

427 victims did not provide an email address, and 1,993 victims provided email addresses that were undeliverable.

These 2,420 victims were mailed status letters at the beginning of the Third Quarter of 2016.
The vast majority of Zhunrize victim claims originated out of Asia (14,349). In the US 4,442 claims were filed.
2,395 out of the 19,905 filed claims, representing losses of $33.9 million dollars, have been allowed.
Those with disallowed claims "not allowed as filed" have until August 19th to correct filing deficiencies and amend their claims with the required information.
Most claims classified as Claims Not Allowed as Filed were due to the lack of submission of supporting documentation reflecting the direct investment in Zhunrize, Inc.

Victims may have given third parties ("Bundlers") funds to send to Zhunrize on their behalf, or victims may have indirectly invested in Zhunrize by purchasing Z-cash, a "shadow or phantom currency" recognized within the Zhunrize system, from third parties that never directly invested those funds in Zhunrize.

In communications with the victims, the Receiver has strongly suggested that victims who gave money to third parties to invest on their behalf contact those parties and urge them to file a claim.

There have been a number of Bundlers who have filed claims.

In the cases where Z-cash was purchased directly from a third party, the Receiver has strongly suggested that the victim contact that party and urge them to file a claim in order for the third party to receive the funds to refund their Z-cash purchase.

In some cases, Z-cash may have been awarded as commission in lieu of cash to a third party and the third party may have sold this Z-cash to other victims and realized an individual profit. In these cases, the victims' funds never reached Zhunrize.

Consequently, many victims who believed that they had made a direct cash investment in Zhunrize as a result of cash transactions with Bundlers and other third parties may not have a claim against the Receivership since they did not make direct cash investments in Zhunrize, Inc.
Unfortunately paying recruiting affiliates directly is a common practice throughout the MLM underbelly.
No matter how many times victims get screwed out of filing a claim because they did so, the practice remains rampant.
In related news the Zhunrize Receiver has filed clawback litigation for $5.8 million against 287 Zhunrize affiliates.
During the Second Quarter of 2016, the Receiver has recovered $31,100.00 of commissions paid and has communicated with 78 victims who received cash commission payments.

The Receiver continues to follow up on his demand for the return of commissions or other cash payments that were made to profiting investors.
Eleven document subpoenas were filed by the Receiver last month.
The Receiver is also chasing down funds siphoned off to China. In the second quarter of 2016 the Receiver 'served a subpoena on a Chinese bank with a US branch to obtain additional information about the account.'
At the time of publication the Receiver estimates that $44 million dollars will be available for distribution to Zhunrize victims.
Stay tuned…