Zhunrize Ponzi final judgments top $132 million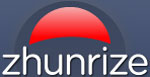 Zhunrize and owner Jeff Pan have been hit with $132 million dollar final judgments.
Final judgment against Zhunrize and Pan was ordered on November 14th and 13th respectively.
As per the orders both Zhunrize and Pan are permanently prohibited from further committing securities fraud.
Zhunrize is up for $72,887,552 in disgorgement, plus $23,887,774 in prejudgment interest ($96.7 million in total).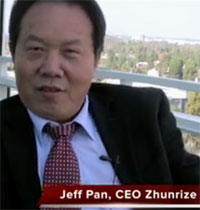 Jeff Pan (right) is up for $26,304,035 in disgorgement, plus $8,620,743 in prejudgment interest and a $640,000 civil penalty ($35.5 million in total).
Zhunrize's judgment is deemed satisfied by assets recovered by the Receivership.
Jeff Pan has thirty days from November 13th to satisfy his judgment by paying the SEC.
The judgments bring closure to the SEC's case against Zhunrize and Pan, which began back in 2014.
As alleged by the SEC, Zhunrize was a $105 million dollar Ponzi scheme. BehindMLM reviewed Zhunrize prior to the SEC shutdown.
Although we couldn't put a dollar amount on the fraud, we identified Zhunrize as a potential Ponzi scheme in late 2013.