$4.4 million additional Zhunrize claims allowed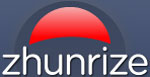 Back in August the Zhunrize Receiver announced that 2,395 out of 19,905 filed victim claims, representing losses of $33.9 million dollars, have been allowed.
The Receiver has been working with victims of disallowed claims, with another 466 claims since allowed.
Of the 17,510 victims contacted regarding their disallowed claim, only 1297 responded.
During the claim amendment period in the Third Quarter, the
Receiver and his team have replied to 1,809 emails and had numerous phone calls with victims.
Why such a large number of Zhunrize affiliates with disallowed claims failed to respond is unclear.
The Receiver and his team have made every effort to assist victims via communication by email, telephonically, or both who attempted to amend their claims.

Often, the victim omitted certain pieces of information in the initial claim and amendment such as a zip code or current email address, that made communication difficult.

In these situations, the Receiver and his team reached out
to the victim electronically, telephonically, or via regular mail to encourage them to complete the amendment process so that the claim could be accepted.

The Receiver's team also reviewed victim information to look for
typos and other omissions in victim information that may have impaired communication attempts.

Additionally, in cases where attempts to contact the victim failed, the Receiver and his team researched possible sources of information that would allow the victim to be contacted.
If I had to guess, I'd say it's because these victims had bogus claims to begin with and/or couldn't substantiate their claims with documentation.
That didn't stop some affiliates who did respond from still trying to pull a fast one though.
During the amendment period, document fraud was also encountered.

Altered and/or duplicate cash receipts and other forms of documentation that did not reconcile to the Receivership's bank records were often submitted.

For example, the fraud was identified when multiple claims appeared to have the same cash receipt indicating that the deposit to the Zhunrize account was made on the same day, at the same time, to the same teller.

In cases where multiple victims submitted the identical documents, the submitters were asked to supply additional documents to support identity as well as financial records to support the investment.

Where the supporting document was believed to be fraudulent, supporting identification and other documents were requested to reconcile the transaction to the bank records.
In total only 212 Zhunrize victims were unable to be contacted, representing losses of $477,901.
The Zhunrize Receiver's Third Quarter Status Report for 2016 also details
a decision by the IRS on the refund of $1.3 million in paid federal taxes to be made by December
$170,713 in state income tax refunded by the state of Georgia and
$99,690 recovered from a merchant processor
Clawback litigation has been filed against top Zhunrize investors but is still playing out in court.
As it stands the Receivership has $44.7 million to distribute to Zhunrize victims.
With allowed and disallowed claims sorted, a claim proposal and initial distribution can't be too far off now.