SEC fines Troy Dooly for pimping Zeek Rewards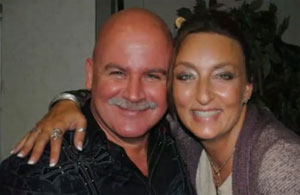 As the Zeek Rewards train wreck catapulted along at full-speed towards an inevitable conclusion, here in the MLM blogging world the credibility of one of the oldest MLM blogs today was being called into question.
In the face of straight-forward analysis that revealed Zeek Rewards was nothing more than an affiliate-funded Ponzi scheme, Troy Dooly's backflip over the legitimacy of Zeek Rewards baffled the MLM blog world and its readers.
After an initial critique in December 2011 in which Dooly explored some of the blatant red flags evident in the now infamous Ponzi points compensation plan, from April 2012 headlines like this were the next to appear on MLM Helpdesk:
"Zeek Rewards CEO Paul Burks Clarifies Blockage Of Countries & Deactivation of Affiliates Accounts" (April 2012)
"FTC Issues Consumer Alert On Penny Auctions Which May Explain Why Zeek Suspended Some International Affiliates" (April 2012)
"NMBJ Breaks Story On Zeek Reward Income Disclosure Statement & Customer To Affiliate Ratios" (April 2012)
"Zeek Rewards Update: Zeek 101 Suggested Behaviors" (June 2012)
"Zeekler Penny Auction House Numbers Show The Real Story Behind Zeek Rewards" (June 2012)
"Breaking Zeek Rewards Alert: Clearification From Last Night's Zeek Rewards Leadership Call" (June 2012)
"Seth Godin Shares Explains What Dallin Larsen Founder Of MonaVie and Paul Burks Founder Of Zeek Rewards Have In Common" (July 2012)
Things over at MLM Helpdesk kind of quietened down as the SEC noose around Zeek Rewards tightened in August. However, as evidenced above, the bulk of Dooly's coverage on Zeek Rewards noticeably read like press-releases. These sorts of "articles" typically provided by MLM companies and reserved for publication on spammy marketing sites.
My personal favorite?
"Zeek Rewards And Their Affiliates Seem To Have Been Hit By International Cyber Crime Gangs & Bloggers With Possible Hidden Agendas" (April 2012).
Turns out some bloggers did indeed have hidden agendas, although they weren't the bloggers Dooly was talking about.

In a cease and desist filed against Troy Dooly, the SEC reveal that
From at least April 2012 until August 2012, Dooly served as a paid consultant to Rex Venture Group, LLC ("RVG"), the parent company of ZeekRewards.com ("ZeekRewards").

Under two successive contracts, RVG agreed to pay Dooly $6,000 per month to provide various consulting and public relations services that included, among other things, responding to negative press about RVG and ZeekRewards; providing live reporting from company events;  conducting video chat interviews to "promote company, founders, officers, products and culture"; and providing media exposure to facilitate market penetration and improve public perception.
In the aftermath of the Zeek Rewards Ponzi apocalypse Dooly did acknowledge that he was a paid consultant and felt compelled to publish "positive" content for no other reason than to counter all the negative press Zeek Rewards was getting.
While all this was playing out though, the following conversation took place between Jim Gillhouse and Dooly on Aces Radio Live
Gillhouse:  One question that keeps coming up over and over again is are you personally  involved in this company and being compensated by this company for some reason?

Dooly: …as a rep?

Gillhouse: you personally as a representative representing Zeek Rewards yes.

Dooly: No, absolutely not. Nor is any of my family.
The SEC slammed Dooly for this, noting in their cease and desist
In each instance of public relations or promotion in various media outlets, Dooly failed to disclose to his readers and listeners that RVG was paying him for such publicity.

Dooly believed that, pursuant to a non-disclosure agreement, RVG maintained the exclusive right to determine whether or not to disclose Dooly's consulting agreement and the amount of compensation.

Because RVG did not authorize such disclosure, Dooly declined to reveal his compensation and, in at least one instance, Dooly denied (or misled his audience about) receiving compensation from RVG (apart from reimbursement of expenses) when asked about his compensation during a public radio program.
The public radio program example the SEC cite is the exchange by Gillhouse and Dooly quoted above.
What I find worrying is the non-disclosure agreement between Dooly and Zeek Rewards covering his hiring. As an MLM blogger who does not operate as a paid consultant, I have no idea whether NDAs are standard practice for agreements between bloggers and MLM companies.
If so, that casts a rather worrying shade of uncertainty over the publishings of paid consultant bloggers. A darker shade still if the consulting gig is not disclosed or worse, denied.
For his part in promoting Zeek Rewards and indirectly encouraging affiliates to invest in it (by professing its legitimacy), the SEC claimed Dooly
violated Section 17(b) of the Securities Act, which prohibits publishing, giving publicity, or circulating "any notice, circular, advertisement . . . or communication which, though not purporting to offer a security for sale, describes such security for a consideration received or to be received, directly or indirectly, from an issuer . . . without fully disclosing the receipt, whether past or prospective, of such consideration and the amount thereof."
In response to the SEC cease and desist Dooly struck a deal with the SEC which resulted in the issuing of a $3000 civil penalty (to be paid to the Zeek Rewards Receiver for distribution to affiliates who lost money) and a disgorgement (the forced giving up of profits obtained by illegal or unethical acts) fine of $3000 with $98.81 in interest.
Claiming that
$3,000 or approximately 17% was attributed to public relations or promotion in various media outlets,
this means that for his part in promoting the Zeek Rewards Ponzi, Dooly walks away with $8901.19 of the money Zeek Rewards paid him. That figure might have been higher but for Zeek Rewards failing to pay him the last $6000 earnt due to Zeek's assets being frozen by the SEC.
Additionally, the SEC ordered
Dooly cease and desist from committing or causing any violations and any future violations of Section 17(b) of the Securities Act.
Looking forward, one would hope those who accept money directly from MLM companies in exchange for press-release type coverage might conduct ourselves a little more accordingly.
As MLM bloggers we ourselves are not exempt from conducting our own thorough due diligence into the companies we write about.
Footnote: The SEC cease and desist order was published on the 30th of September 2013 and can be viewed over at the SEC website.
My thanks to BehindMLM readers GlimDropper, felgercarb and littleroundman for bringing this story to my attention.