Nehra settles for $100,000, acknowledges Zeek a Ponzi

A far cry from the $100 million the Receiver initially sued Gerry Nehra for, a motion filed yesterday reveals a proposed $100,000 settlement.
$100,000 represents just 0.1% of the initial damages sought, with the Receiver signing off on the figure because, purportedly, Nehra and Waak
have already spent all or a substantial portion of the payments they received from RVG and have represented to the Receiver that they have limited financial resources and are not able to fully pay the damages claimed.

Even with the expenditure of additional funds to obtain a judgment there is not a likelihood of a materially increased recovery for the eventual distribution to the Zeek victims.
Turns out repeatedly signing off on the legitimacy of Ponzi schemes that defraud victims out of hundreds of millions of dollars is bad for business. But hey, what do I know – I'm not a lawyer.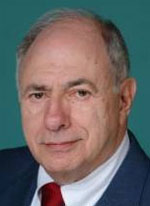 Whereas the $100,000 is at least some restitution paid back to those Nehra (right) mislead, far more damaging to the disgraced MLM attorney's reputation is acknowledgement that Zeek Rewards was a Ponzi scheme.
(Nehra and Waak), while contending that they acted in good faith as legal counsel, "acknowledge and agree that, based on their current knowledge, during the period they served as counsel RVG in fact operated an unlawful Ponzi an pyramid scheme involving an unregistered investment contract that caused hundreds of millions of dollars in losses to innocent victims of the scheme."
The third component to the proposed settlement also sees Nehra and Waak consent to a Confession of Judgment for $100 million.
Admittedly I had no idea what a "confession judgement" was and had to look it up:
Confession of judgment is a legal term that refers to a type of contract (or a clause with such a provision) in which a party agrees to let the other party enter a judgment against him or her.

Such contracts are highly controversial and may be invalidated as a violation of due process by courts, since the obligor is essentially contracting away his right to raise any legitimate defenses.
As I understand it Nehra will have a $100 million dollar judgement entered against him as part of the settlement, but only coughs up $100,000 in damages.
Better than nothing, and hey – at some point he's also going to have to answer for TelexFree. Good times.
The Receiver's Proposed Settlement Agreement was filed on December 11th and is currently awaiting approval.
Stay tuned…
Footnote: Our thanks to Don@ASDUpdates for providing a copy of the Receiver's December 11th Proposed Settlement Agreement.
Update 17th December 2015 – In an order dated December 17th, Judge Mullen has now signed off on approval of the Nehra settlement.