Xxxtreme Exposure Review: Porn meets MLM? No.

With a company name like Xxxteme Exposure, I was a bit hesitant to browse over to their website when the company popped up on my radar.
Had somebody finally decided to start selling pornography using a MLM compensation structure? I know companies are out there pushing toys… but actual pornography?
Well no, at least not for now. Turns out Xxxtreme Exposure is just another recently launched investment scheme. Read on for a full review.
The Company
There is no information on th Xxxtreme Exposure website about who is running things or who owns the business.
The WHOIS registration for xxxtremeexposure.com is also set to private.
The website's source-code however pulls multiple Javascript scripts from the domain 'doublin.me':
script type="text/javascript" src="http://www.doublin.me/js/jquery-1.2.3.min.js"

script type="text/javascript" src="http://www.doublin.me/js/jquery.easing.min.js"

script type="text/javascript" src="http://www.doublin.me/js/jquery.lavalamp.min.js"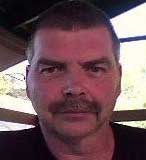 Doublin.me looks to currently be hosting another type of dodgy looking MLM opportunity. The WHOIS registration for doublin.me names the individual 'Dwayne Starchuk' (photo right) who appears to be operating out of the province of Alberta in Canada.
From what I can tell Starchuk appears to have gotten into internet marketing around three years or so ago and has been involved as a member in various online ventures (nothing really worth mentioning).
Well I suppose there's this, something called F5M-MC Downline Builder (a referral rotator) that looks pretty embarrassing.
The Xxxtreme Exposure Product Line
Xxxtreme Exposure don't have any products or services to that members can sell at a retail level. Instead, advertising credits are given to members each time they make an investment into the company.
These advertising credits can then be used to advertise on the Xxxtreme Exposure website via an inhouse advertising network.
The Xxxtreme Exposure Compensation Plan
For each  investment members make into Xxxtreme Exposure, the company promises members a 200% return.
Investments must be made in separate $5 payments and the company pays out a 200% ROI when these investments reach $10. They do not specify a minimum timeline for this to happen.
Additionally Xxxtreme Exposure pay a commission on the amount invested for each member brought into the company, down five levels.
Level 1 – 10%
Level 2 – 5%
Level 3 – 2.5%
Level 4 – 2%
Level 5 – 1%
Level 1 are members you recruit, level 2 members they recruit and so on and so forth.
Joining Xxxtreme Exposure
Membership to Xxxtreme Exposure is free, however commissions cannot be earnt unless members invest in the investment scheme.
Conclusion
With no retail products or services 100% of Xxxtreme Exposure's investment returns are paid out of the money existing and new members inject into the system.
This is pretty much confirmed by taking a look at Xxxtreme Exposure's refund policy:
Q: Are there any refunds?

A: No there are no refunds as people are getting paid commissions.
With commissions being paid directly out of member investments, you've got yourself a ponzi scheme.
Here's an introduction Starchuk wrote about himself back in September 2009,
Hello, My name is Dwayne Starchuk, From Northern Alberta Canada.

I have been checking out NPN for a few months now, And Yesterday (Sept 9) I made the commitment.

I turned 46 and was wonder why I was still taking out the bosses garbage for him. NOT anymore (maybe 1 year or less)

Spent the last 2 days going through every link and video in the back office, and I'm now ready to take on world (as time permits).

Been messing around on the internet for a couple of years now, spent more than I could afford now its time to do the right thing 1 program and one only.

will have more later the other boss wants me to take out the garbage

Dwayne
Three years later and it appears Starchuk doesn't appear to have learnt anything over at Global NPN and never did get around to taking on the world. Instead he's too busy launching ponzi schemes over the internet.
If Xxxtreme Exposure is the sum total of Starchuk's internet marketing ventures, I imagine he's probably still taking out the garbage too.