Xenesta Review: Latest reboot of Focus Factor?

Xenesta launched in early 2014 and are based out of Texas in the US. Operating in the health and nutrition MLM niche, Xenesta is headed up by Founder, Kyl Smith.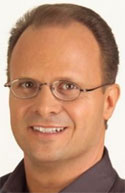 Smith (not to be confused for a less flabby Karl Rove), is credited with being 'a pioneer in the world of natural medicine' and has an extensive corporate bio on the Xenesta website. None of it however relates to MLM, at least not directly.
Further research didn't turn up anything on the executive side of things, but Smith (right) did work for the Scientific Advisory Board over at Xooma Worldwide (health and nutrition). Smith joined Xooma in 2008 and his name was used heavily to promote the company: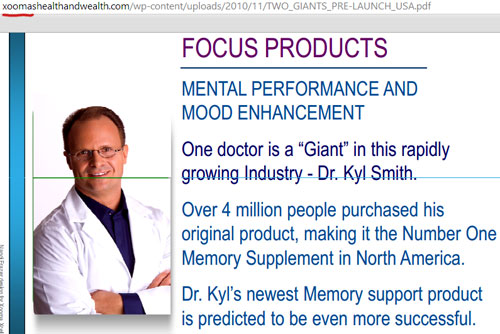 Ron Howell of Xooma World Wide (A 17 year old established company) and Dr. Kyl Smith (The former founder of Focus Factor) and the inventor of the new product Focus UP, along with Randy Heaton (The Founding Distributor) and Master Distributor Ronnie Web have joined forces to bring you X20, MetaboWize and Focus UP.
I'm not sure what happened in subsequent years, but today Kyl Smith's name doesn't appear anywhere on the Xooma website.
Read on for a full review of the Xenesta MLM business opportunity.
The Xenesta Product Line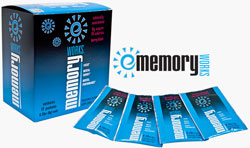 Xenesta's flagship product is a drink mix called "MemoryWorks".
MemoryWorks is a Patent-Pending blend of internationally researched energetic nutrients and botanical ingredients that promote mental energy, focus, concentration, memory, and mental performance.

Emerging research suggests that it is possible to support and in some cases enhance the interdependent systems involved with healthy brain function. These include neurotransmitter production and function, myelin sheath generation, stress response, energy metabolism, and antioxidant defense.

Anybody and everybody who thinks about mental performance despite busy lifestyles and demanding schedules should think about MemoryWorks.
MemoryWorks is sold for $34.95 a box (12 single-serve sachets), however visitors to Xenesta's website are not provided pricing unless they visit under an affiliate referral link.
The Xenesta Compensation Plan
The Xenesta compensation plan revolves around affiliates and preferred customers purchasing the MemoryWorks product. Commissions are paid out primarily via a 3×10 matrix with an additional residual commission paid out via a binary.
Xenesta Affiliate Membership Ranks
There are seven affiliate membership ranks within the Xenesta compensation plan and, along with their respective qualification criteria, they are as follows:
Affiliate – sign up and place one order
Associate – have a $34.95 monthly autoship order and recruit at least 2 affiliates (one on either side of the binary)
Director – have a $59.95 monthly autoship order and your weaker binary team generating at least $1000 in weekly sales volume
Executive Director – have a $59.95 monthly autoship order and your weaker binary team generating at least $5000 in weekly sales volume
Regional Director – have a $59.95 monthly autoship order and your weaker binary team generating at least $10,000 in weekly sales volume
National Marketing Director – as above
Global Marketing Director – have a $59.95 monthly autoship order and your weaker binary team generating at least $30,000 in weekly sales volume
Customer Bonus
Xenesta affiliates earn a 30% commission on a preferred customer's first order.
A $1 commission is also "paid up 10 levels of the matrix". I believe this equates to 10 cents per level, but Xenesta don't explicitly clarify the mechanics of the commission payout (some matrix levels have thousands of positions).
Recruitment Commissions
Identical to the customer bonus, when a Xenesta affiliate recruits a new affiliate they are paid a 30% commission on that affiliate's first order.
If a newly recruited affiliate opts to purchase a Leadership Pack, a $100 "Yearly Leadership Bonus" is also paid out. The purchase of a Leadership Pack also triggers a $10 commission, "paid up 10 levels of the matrix" (see below). Again, I believe this equates to $1 per matrix level but I'm not entirely sure as Xenesta don't explicitly clarify the mechanics of the commission payout.
Note that in order to qualify for the Yearly Leadership Bonus, an affiliate must themselves have purchased a Leadership Pack when they joined Xenesta.
Matrix Commissions
One type of residual commission in Xenesta is paid out using a 3×10 matrix. A 3×10 matrix places an affiliate at the top of the matrix, with three positions directly under them (level 1):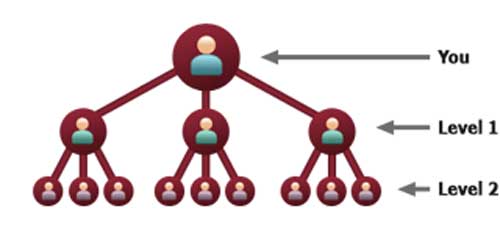 These three positions branch out into another three positions (level 2) and so on and so forth down a total of ten levels (88,572 positions in total). Positions in the matrix are filled either via recruitment (direct and indirect) or the acquisition of preferred customers.
Commissions are paid out as a percentage of product orders and are generated in the matrix when a new affiliate is recruited (via the purchase of a Leadership Pack or regular order), or when a preferred customer makes a product purchase.
How much of a percentage is paid out depends on what level of the matrix the affiliate or preferred customer is:
Levels 1 to 4 – 5%
Level 5 – 10%
Levels 6 to 10 – 2%
How many matrix levels an affiliate is paid out on is determined by their affiliate membership rank. "Affiliates" are paid out on only five levels, with Associates and higher paid out on the full ten levels of the matrix.
Matrix Matching Bonus
Xenesta affiliates can earn a 10% Matching Bonus on the matrix earnings of their recruited affiliates, paid out down a maximum of four generations of recruitment.
Affiliates must be at the Director affiliate rank or higher to qualify for the Matrix Matching Bonus. Similarly those they recruit must also be at the Director level if a Matching Bonus is to be generated on their matrix earnings.
Binary Commissions
In addition to matrix commissions, Xenesta offer affiliates a second residual income stream via binary commissions.
A binary compensation structure places an affiliate at the top of a binary team. Two positions are directly under them, forming the start of two teams: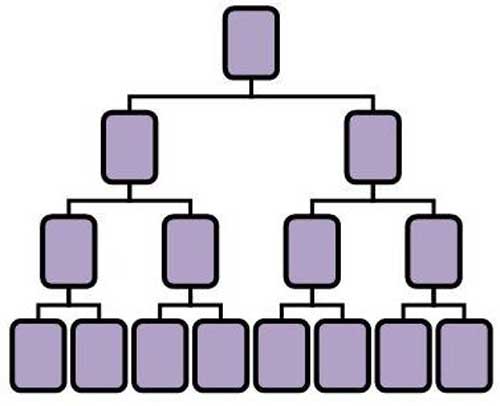 Sales volume from recruited affiliates in both teams is tallied up weekly, with Xenesta affiliates earning 25% of the sales volume generated by the weaker binary team.
Eg. if an affiliate's left binary team generated $100 and their right $200, at the end of the week the affiliate would receive $25 (0.25 * $100).
The Xenesta compensation plan doesn't explicitly clarify what happens to unused volume generated by the stronger binary team (in the example above it would be $100), but it's typical for the volume to roll-over to the following week.
Note that one standard $34.95 monthly order of Memory Works generates $25 in sales volume. Also note that at the Global Marketing Director affiliate rank, weekly binary commissions are capped at $20,000.
Joining Xenesta
Affiliate membership to Xenesta is free, however affiliates must purchase the MemoryWorks product when they sign up.
The Xenesta compensation plan mentions a Leadership Pack, however I was unable to find any further information on what the pack costs. There is no additional information about it provided anywhere on the Xenesta website.
Looking at the $110 commission paid out on the Leadership Pack through the matrix though, one would imagine it costs at least $110.
Conclusion
Whether or not MemoryWorks… works (no pun intended), the cynic in me can't help but look at this as the latest incarnation of what Kyl Smith started with FocusFactor in the 1990s. Smith has since sold the brand FocusFactor, but that wasn't before the FTC slapped him with a $60,000 fine and 'consent order designed to prevent similar practices in the future'.
Marketers of "Focus Factor," a dietary supplement that purports to improve concentration, and "V-Factor," a supplement that purports to enhance sexual performance, have agreed to settle Federal Trade Commission charges that they made numerous unsubstantiated advertising claims for the products.

The FTC charges Creative Health Institute, Inc. of Corinth, Texas, and its principal, Dr. Kyl Smith (CHI respondents), with making unsubstantiated claims about Focus Factor's ability to improve users' focus, memory, mood, and concentration. The CHI respondents have also agreed to a consent order designed to prevent similar practices in the future and requiring the payment of $60,000 in consumer redress.
Funnily enough,
The proposed consent agreement with the CHI respondents prohibits them from making any representation about the benefits, performance, or efficacy for any food, drug or dietary supplement for:

-the brain or any mental functions or processes;

-stress, anxiety, energy, mood, or behavior;

-academic or business performance;

-longevity, age-related memory impairment, or dementia; or

-the treatment, cure, mitigation, alleviation of the symptoms, prevention, or reduction in the risk of any mental, brain, or central nervous system disease or disorder;

unless they possess and rely upon competent and reliable evidence substantiating that representation.
Smith seems to have gotten around this by only explicitly suggesting MemoryWorks 'promote(s) mental energy, focus, concentration, memory, and mental performance', complete with a standard FDA disclosure:
The statements made on this website have not been evaluated by the U.S. Food & Drug Administration. This product is not intended to diagnose, cure or prevent any disease.

The information provided by this website or this company is not a substitute for a face-to-face consultation with your health care professional and should not be construed as individual medical advice. Please consult your health care professional before beginning any supplement program.
All that aside, I'm not an expert in chiropractic medicine (Kyl Smith holds a Doctorate of Chiropractic), nor am I confident to profess MemoryWork's affect on the brain (or lack thereof). As such I'd naturally recommend anyone try out the product first before thinking about marketing it as a Xenesta affiliate.
This brings us to a major red flag within Xenesta, and that's how they handle retail sales.
A preferred customer option exists however in signing up as one, non affiliates must agree to the following terms:
I agree and understand that I will automatically be re-billed monthly for my signup package in order to maintain a monthly shipment and remain active. I understand that I may cancel my membership at any time and that there is no obligation to remain active.

By checking this box I submit that I am over 18 years of age and that I am of sound mind and judgement.
Sound mind and judgement aside, they're essentially agreeing to be billed monthly for an autoship order. If I just want to buy a box of MemoryWorks without any autoship obligation, it seems my only choice is to sign up as a preferred customer and then cancel my monthly autoship.
I believe the reason for this is the matrix compensation structure used, which fills positions with every preferred customer who signs up. Non-autoship retail doesn't fit into this and as such there doesn't seem to be any non-autoship retail option within the opportunity.
This is problematic as it drastically affects the marketability of MemoryWorks on a retail level. Trying to convince people to sign up on a monthly autoship for MemoryWorks when they haven't even tried the product is a bit of a stretch.
No doubt telling customers "but you can cancel the autoship" later will raise the question of why they just can't try the product without the attached autoship obligation (even if it can be cancelled later).
On the affiliate side of things there's a huge problem with mandatory autoship. Affiliates are required to maintain a monthly order in order to qualify for commissions. Infact the majority of affiliate ranks require at least 2 boxes of MemoryWorks to be ordered each month.
Mandatory autoship is an instant red-flag in MLM analysis, as it raises the possibility of affiliates buying product they have no intention to use, solely for the purpose of qualifying for commissions.
Furthermore there's a distinct lack of difference between signing up as a Xenesta affiliate or preferred customer. The disclaimers are the same, as is the price of product and monthly autoship commitment. As such I'm not convinced that the company will be populated with an even'ish spread of preferred customers and affiliates.
Far more likely in my opinion will be affiliates using the business opportunity to market the business opportunity. Affiliate membership is free, and as far as I could see the only real difference was clicking the "I want to be an affiliate" box instead of the "I want to be a preferred customer box" when signing up.
The murkiness of the Leadership Packs was also cause for concern. Bad enough Xenesta don't disclose the cost of MemoryWorks without an affiliate referral link (again demonstrating a lack of commitment to retail), but they mention the Leadership Pack and commission tied to it in the compensation plan, but fail to provide any further information on the pack itself.
How much does it cost? What's in it? Who knows.
What I do know though is affiliates have to purchase it if they want to earn the Yearly Leadership Bonus when recruited affiliates in turn purchase the Leadership Pack. And that's starting to tread the murky depths of pyramid scheme territory.
You sign up and pay your Leadership Pack fee and then earn a commission for recruiting other affiliates who do the same. As long as everyone continues to pay their monthly autoship fees – everybody's happy.
Well, except for the regulators perhaps.
All in all without the option of non-autoship attached retail, I'm not convinced Xenesta is just going to wind up being full of affiliates trying to recruit more affiliates. As it stands there's no discernible difference between signing up as an affiliate and a preferred customer in Xenesta, and that's a problem the company is going to need to address going forward.
Approach with caution.