WorldVentures sues Eddie Head, RIP Seacret Direct merger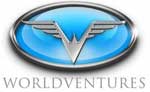 WorldVentures has filed a lawsuit against Eddie Head.
As revealed in the lawsuit, the on again off again Seacret merger is officially dead.
In their February 22nd filed lawsuit, World Ventures accuses their former President and Chief Strategy Officer of
spearheading efforts to target WorldVentures' customers, representatives, suppliers, and distributors for a multi-level marketing business that competes directly with WorldVentures.
The unnamed rival is Seacret Direct.
As revealed by WorldVentures Eddie Head, full name Kenneth Edward Head (aka Kenneth E. Head), was was promoted to his former executive roles early 2017.
Under Head's "leadership", WorldVentures' revenue precipitously dropped by approximately 80%.
WorldVentures was already in a bad place leading up to COVID-19. The global pandemic simply finished them off.
That prompted the Seacret merger proposal, which Head is alleged to have brought to the table.
Purportedly to drive additional value for its representatives and influenced by pressure from Head, WorldVentures entered into a co-marketing agreement with Seacret Direct LLC ("Seacret"), wherein WorldVentures made Seacret's products available to its sales representatives to sell to supplement their income.

Head disparaged and blamed other executives for WorldVentures' financial woes and commission payment delays.

He also met with Sales Representatives to pressure ownership to sell the company to Seacret.

Head later pushed WorldVentures and Seacret's November 10, 2021 letter of intent for an asset purchase agreement with WorldVentures
This was going on throughout late 2020, with Head appearing in marketing videos as a WorldVentures executive throughout.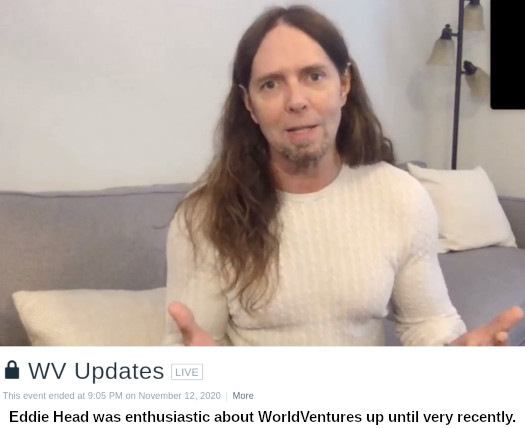 In their lawsuit WorldVentures drop a bombshell, revealing behind the scenes Head had been replaced.
Recognizing that Head was a failed leader and was incapable of leading sales recovery and growth, WorldVentures hired a new sales executive to improve sales and correct Head's failures.

Although Head was not terminated at that time, the "writing was on the wall".
When exactly Head's replacement was hired is not disclosed. He was however fully aware of his replacement.
WorldVentures puts forth Head granted access to WorldVentures' affiliate database as part of an employment deal.
Head, knowing that it would be difficult to find new employment due to his pending criminal indictment in Taiwan, began to systematically enable Seacret to access WorldVentures' valuable database of sales representatives, members, and employees and to establish and launch a competing membership-based travel business, only to become its leader.
Prosecutors in Taiwan filed criminal charges against Head in late 2019. The charges stem from Head's role as an executive for WorldVentures, which they claim is a "classic pyramid scheme".
WorldVentures hanging Head's pending indictment for working for their company over him is just… mwah, *chef's kiss* delicious.
Head's scheme further endangered WorldVentures' financial position, while simultaneously strengthening his own.

Worse, Head did so through subterfuge and deceit. Cloaked as a way to add additional value to WorldVentures and as a prelude to an asset sale, Head manipulated WorldVentures into replacing its co-marketing agreement with Seacret with a limited solicitation agreement on far less favorable terms.

Through that agreement, Seacret obtained access to WorldVentures' database containing the identities and key metrics of WorldVentures' sales representatives and customers and a right to solicit those sales representatives to join Seacret's downline organization.

Even before that agreement was signed, Head engaged in surreptitious meetings with some of WorldVentures' most successful sales representatives, ostensibly laying the groundwork for his jump to Seacret and the active recruitment of WorldVentures' sales representatives and customers.
Ever since it emerged Seacret was gobbling up WorldVentures executive and promoters we've been wondering what was going on.
Now we finally have an answer.
While Seacret had no historical presence in the travel industry, that all changed almost immediately after Seacret named Head as its worldwide President and Chief Business Development Officer for a new membership-based travel business in January 2021.

It is, of course, no coincidence that Head contemporaneously tendered his resignation as WorldVentures' president and began appearing in videos with Seacret's founder, as well as WorldVentures' sales representatives, and WorldVentures' former director of training to promote Seacret's new travel program.

Head simultaneously ran WorldVentures' business into bankruptcy while facilitating Seacret's takeover of WorldVentures' business.
For their part, Seacret Direct don't seem fazed about Head's criminal indictment or role in WorldVentures' own pyramid collapsing.
That Seacret's new foray into the travel industry is merely a cut-and-paste of WorldVentures' travel program is beyond cavil.

As Seacret's founder admitted in a video with Head by his side: Seacret is "tak[ing] one of the unique travel experiences in the world [i.e., WorldVentures' travel experience] and implement[ing] the program over here at Seacret."

It is also beyond refute that Head is leading Seacret's implementation of WorldVentures' travel program.

Seacret's founder publically commended "what Eddie [Head] has done putting together this [travel] program with [Seacret's] vendors."

Unsurprisingly, Seacret's travel vendors are really vendors of WorldVentures.
WorldVentures naturally isn't happy about this, and so in their lawsuit claim;
By leading the effort to implement WorldVentures membership-based travel program at Seacret, Head has breached his confidentiality, non-compete, and fiduciary obligations to WorldVentures.

Head also breached those covenants and obligations by leading Seacret's efforts to solicit WorldVentures' sales representatives, customers, members, vendors, and suppliers in a competing business.
In a nutshell Seacret Direct gained access to WorldVentures affiliates and the inner-workings of their travel platform through a proposed Nov 2021 acquisition.
That fell through and so Eddie Head jumped ship and began setting up WorldVentures within Seacret Direct, complete with access to their affiliates and merchant partners.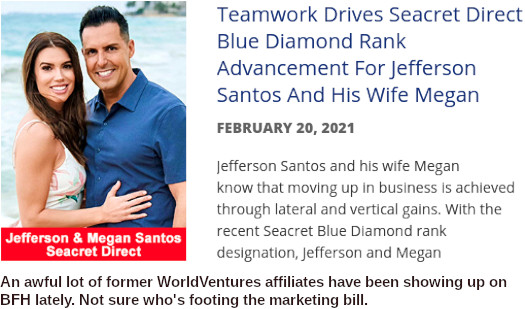 WorldVentures is suing Head for breach of contract and breach of fiduciary duty. They are also seeking an injunction.
Seacret Direct is not a named defendant in the lawsuit. Whether WorldVentures intends to go after Seacret Direct is unclear.
WorldVentures' lawsuit against Head has been filed as an adversary proceeding alongside their bankruptcy proceedings.
Stay tuned for updates as we continue to track the case.
Update 5th April 2021 – A four-day trial has been scheduled for June 28th. This is in regards to WorldVenture's original complaint against Head.
I believe this means we aren't going to get a preliminary injunction ruling before then, meaning the TRO stays in place till the June trial.
Update 14th April 2021 – WorldVentures has secured a preliminary injunction against Eddie Head.