WorldVentures secures prelim injunction against Eddie Head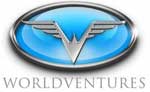 WorldVentures has secured a preliminary injunction against former executive Kenneth E. Head (aka Eddie Head).
As alleged by WorldVentures, upon leaving the company Eddie Head essentially began replicating its travel opportunity at Seacret Direct.
The granted preliminary injunction prohibits Head, who was recently appointed President of Seacret Direct, from having any involvement in Seacret's newly launched travel platform.
As per the court's April 6th order, it accepted that WorldVentures
has a likelihood of showing, Head, by email, resigned from his position at WorldVentures Holdings on December 31, 2020.

Subsequently, Head became the President and Chief Business Development Officer of Seacret Direct, LLC.

Seacret is a Competing Business under the Employment Agreement. Therefore, for the purpose of the Application, the Court finds that WorldVentures has a substantial likelihood of success on the merits in showing that Head has breached Paragraph 3.02(e) of the Employment Agreement, through his employment in a senior position with a Competing Business.
Through various filed declarations Head asserted his transition to Seacret Direct was, at the time, part of WorldVentures' corporate plans.
The court disagrees and is holding Head to his WorldVentures contract.
The Confidentiality and Proprietary Rights Agreement ("Confidentiality Agreement") executed between Head and WorldVentures did not supersede the Employment Agreement.

The Court finds that WorldVentures will likely sustain immediate and irreparable harm due to Head's breaches of his Employment Agreement arising from his Non-Compete restrictions.

Accordingly, if not enjoined from violation of the provisions limiting this activity, WorldVentures will likely suffer irreparable harm to its business, membership-based travel operations, employees, customers, Members, Sales Representatives.

Any harm to Head at this time is outweighed by the imminent and irreparable harm to WorldVentures.
Pending the outcome of WorldVentures' case against Head, he is prohibited from 'participating, either directly or through an Affiliate, in or with a Competing Business, including, but not limited to, Seacret'.
Head cannot engage in activities that are related to WorldVentures' current business.

To facilitate the terms of this Order, Head's counsel must notify WorldVentures' counsel in writing regarding the type of marketing activity Head intends to engage in for Seacret.

Before Head engages in any Activity, he must receive written approval from WorldVentures, who must respond within three (3) business days from any such notice from Head.
So in a nutshell Head is free to assist Seacret Direct marketing its non-travel products.
Obviously that's not why he was hired though, so it'll be interesting to see how this plays out.
With both sides digging their heels in, its likely WorldVentures' lawsuit will proceed to the currently scheduled June 28th four-day trial.
In granting WorldVentures a preliminary injunction against Head, the court noted "it is not making any determination that WorldVentures will prevail at trial on the merits."
Update 12th June 2021 – Eddie Head's trial date has been rescheduled for December 7th, 2021.
The stated reason for the delay is to
permit the Parties necessary time to complete discovery, including third-party discovery and the depositions of key witnesses.
I'll continue to check the case docket monthly.