World Way Capital Ponzi collapses, reboots as Extra World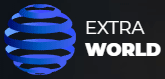 Not even 24 hours after World Way Capital collapsed, the company has rebooted itself as Extra World.
World Way Capital was fronted by Sergiu Valuta.
The company's business model saw affiliates invest on the promise of Ponzi returns paid out in USD and bitcoin.
After a few 16 to 70 day return cycles, Valuta pulled the plug. As of two days ago, the World Way Capital website returns a 404 not found error.
At the time of its collapse, Alexa pegged the top three sources of traffic to the World Way Capital website as Iran (33%), the US (11%) and Brazil (9%).
Amid widespread losses among World Way Capital investors, Extra World has launched and promises more of the same.
Extra World's website domain ("extraworld.pro") was registered only a few days ago on June 9th.
This suggests its launch was planned as World Wide Capital headed towards collapse throughout May.
Extra World native website language is Russian, betraying the hoax that World Way Capital was operated out of Canada.
At the time of publication World Way Capital is asking gullible investors to stump up 50 to 50,000 rubles, on the promise of a 150% ROI in 24 hours.
Talk about milking a Ponzi cow dry.
A 10% referral commission is offered on funds invested by personally recruited affiliates, a departure from World Way Capital's MLM model.
If I know my Ponzi schemes, and I do, the game plan is likely to fund a few initial deposits to convince World Way Capital victims to invest more.
These initial returns will be funded by what Sergiu Valuta and whoever he's working with kept from World Way Capital.
When they feel they've reached critical mass on the "gullible moron" meter, Extra World will disappear just as fast as World Way Capital did.