WorldVentures v. Mavie trial showdown scheduled for Dec 2nd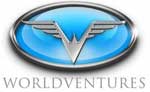 A September 11th court order has scheduled the WorldVentures v. Mavie lawsuit trial for December 2nd, 2019.
The day after the order co-defendant Ariix filed a motion requesting a reset of the trial date.
Ariix claims it's holding a distributor event in Thailand between December 4th and 11th.
Key Ariix executives, including CEO Fred Cooper, are scheduled to appear at the event. Ariix intends to call these executives as witnesses, creating a scheduling conflict.
In their opposition to Ariix request, WorldVentures notes the trial has already been moved from its original September scheduling.
The company claims its attorneys and witnesses have already accommodated the first rescheduling, with a second being unreasonable.
ARIIX has merely indicated that three of its witnesses—CEO Fred Cooper, President Mark Wilson, and CIO Wenhan Zhang (collectively, the "Executive Witnesses")—are scheduled to
attend an ARIIX event in Thailand from December 4-11.

ARIIX has not, however, indicated that the Executive Witnesses' attendance is required at the Thailand event for its entire duration.

Given the nature of such industry events (which typically only last a few days), it seems unlikely that the event could not go forward in the Executive Witnesses' absence.
In a bit of snark, WorldVentures questions the importance of Ariix's event, as they were 'unable to locate any mention of (it) on ARIIX's website or social media'.
Out of curiosity I headed over to Ariix's website. There's a promo for a "Great Escape" 2020 event in Costa Rica but nothing about a December event in Thailand.
Pending a decision on Ariix's motion. Stay tuned.
Update 29th September 2019 – Ariix's motion for a postponed court date was denied on September 20th.
Update 8th December 2019 – As of late November 2019, WorldVentures has reached a settlement with corporate defendants MaVie and Ariix.
In light of the dispute between the parties being confidentially resolved, the scheduled December 2nd trial was cancelled.