Norway launches World Ventures investigation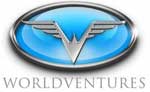 Launched during the heyday of the recruitment driven travel membership company boom a few years back, World Ventures is one of the few such remaining MLM companies still operating today.
On the MLM side of things World Ventures affiliates can only earn commissions by signing up new affiliates and collecting commissions on the monthly fees they pay. As such, as is typical with travel niche MLM companies what you wind up with is a company full of affiliates mass-recruiting, with little to no attention paid to travel side of the business.
Not at all surprising when you consider that the travel side of the business has pretty much nothing to do with revenue flow inside the company.
Facing what can only be assumed must be a resurfacing of World Ventures in Norway, local authorities have announced the launch of an investigation into the company.
Concerned that World Ventures might be a "pyramid" and in violation of Norway's "Lottery Act", the Norwegian Gaming Board issued a press release yesterday stating
Gaming Board has established a supervision of the company World Ventures's activities in this country. We shall consider the Company operates in violation of Lottery Act which says that the pyramids are illegal.

Lottery Act § 16 states that it is forbidden both to create, operate, participate in or distribute pyramids.

The Act defines the pyramid as "pyramid sales system where the consideration paid for the opportunity to earn income, mainly because the other offices of the system, and no sale or consumption of services or other benefits."
Looking at World Ventures' compensation plan, it's pretty much a given that they are going to fall foul of the Lottery Act's pyramid scheme definition.
Nonetheless, on May the 14th the Gaming Board requested various documents from World Ventures to aid them in their investigation, giving the company a June 4th deadline to respond.
Tick tock guys…
Update 24th February 2014 – The Gaming Board has concluded their investigation and today ruled that, in Norway, World Ventures is an illegal pyramid scheme.