WorldVentures settles with Seacret Direct & Eddie Head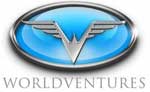 WorldVentures has settled its litigation against Seacret Direct and Eddie Head.
The MLM company, currently in middle of bankruptcy proceedings, filed suit against the parties earlier this year.
WorldVentures, litigating as parent company Spherature Investments, informed the court of the reached settlement on October 28th.
As per terms of the settlement, Seacret will continue to pay royalty payments to WorldVentures.
These royalty payments are capped at $12 million, and include "certain catch-up payments" and "advances that are not yet due".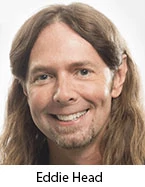 Eddie Head will also be restricted in his "involvement in Seacret's business activities".
Head shall not be involved in travel related services while at Seacret, which includes planning, referring, development, vendor relations, strategic planning of any future company-travel offering, but specifically excluding performance based award or recognition trips for Seacret's sales representatives.

Head shall not communicate with any current or former travel-service vendor of the Debtors about providing goods or services to Seacret.

Head shall not disclose any such travel-service vendor to Seacret.
One particularly interesting settlement term is Seacret and Head encouraging former WorldVentures affiliates to withdraw owed income claims.
Seacret will provide releases of proofs of claim/scheduled claims against the WorldVentures' estates that Seacret has already obtained from certain of the WorldVentures' former sales representatives listed on Exhibit A and consistent with the form of release attached as Exhibit B.

The Parties acknowledge that the foregoing sales representative releases are expressly conditioned on and subject to the Effective Date occurring prior to December 31, 2021.

Seacret and Head will use their best efforts to convince each holder of such claims to withdraw any objection to confirmation of the Plan and to support such confirmation.
The provided list of former WorldVentures affiliates details owed commissions of $7.6 million.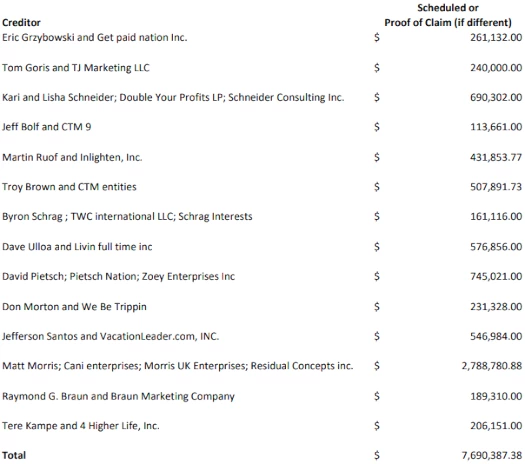 To convince the former affiliates to drop their claims, Seacret "intend(s) to make a higher and better offer".
As per the settlement, Seacret and Head have until the end of the year to finalize these offers.
With respect to Seacret's travel offering, the settlement
limit(s) the "Seacret Escape" travel that is offered to Club Seacret members through its Club Seacret membership program to three curated trips per month, through December 2022.
The trips will be fulfilled by Verona, a relatively new entity set to acquire WorldVentures.
Former WorldVentures affiliates, now at Seacret, will be released from any non-compete restrictions and be allowed to sell WorldVentures' products.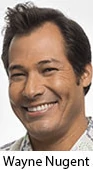 While I don't recall any litigation being filed as yet, WorldVentures suing Wayne Nugent is a recurring theme throughout the settlement.
As per the settlement, Seacret will unconditionally assist WorldVentures with any Nugent related litigation.
Seacret will use its best efforts to cooperate with the Debtors in all claims and causes of action prosecuted by the Debtors, including those against Wayne Nugent, Susan Nugent, their relatives, and any of their affiliates.

Seacret will agree to provide truthful declarations by Izhak Ben Shabat and Head if requested to do so.

Seacret will timely and fully respond to any subpoenas served on it in connection with any claims and causes of action prosecuted by the Debtors against any other parties, including any Nugent Party.

If the Debtors prosecute claims against any Nugent Party, Seacret shall cooperate, upon the issuance of lawful subpoenas, by providing any discovery reasonably propounded under and consistent with the applicable rules of procedure and by providing an accounting of all payments made within the past four years to any known Nugent Party.

Exhibit C is a true and correct copy of that accounting.
Exhibit C is redacted so I don't have details.
Upon the Debtors filing a complaint against any Nugent Party and upon the assertion of a claim by the Debtors to any amounts paid or payable by Seacret to any Nugent Party, which places the ownership of or entitlement to such amounts in dispute, Seacret will file and prosecute an action to interplead all such amounts owed or to be owed to such Nugent Parties with the Bankruptcy Court.

Seacret's counsel will be entitled to its reasonable attorney's fees and costs for bringing such action from the interpled funds.

The amounts to be interpled by Seacret include any amounts owed to any Nugent Party, including on account of such Nugent Party's position in the downline that was transferred by the Debtors to
Seacret.

In the event that such amounts are interpled and in the event that Seacret no longer is required to pay commissions or other amounts to any Nugent Party, Seacret will pay an additional Royalty Payment of $1 million to the Debtors
Wayne Nugent is a WorldVentures co-founder and former CEO.
To be honest I'm not really sure what this is about. But it seems whoever is behind Verona has plans to go after Nugent.
The quoted paragraphs above suggest the litigation is related to disputed payments between Seacret and Nugent.

In closing;
Seacret and Head fully support the proposed settlement and have agreed to cooperate with (WorldVentures) to effectuate such settlement terms.
The court approved the proposed settlement terms on November 1st.
The order and approved settlement ends litigation between WorldVentures, Seacret and Eddie Head.