Tonga issues WorldVentures pyramid scheme warning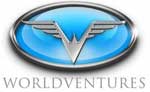 The National Reserve Bank of Tonga has issued a warning against participation in WorldVentures.
WorldVentures' business model sees the company sell travel related services to retail customers on the front-end.
On the back-end, where most of the sales revenue is generated, WorldVentures affiliates are paid to recruit.
The Reserve Bank of Tonga claims WorldVentures is currently being promoted in Tonga "as a travel or tourism business".
In addition to asserting that WorldVentures doesn't have a license to conduct business in Tonga, the regulator states it believes
"WorldVenture" is currently being promoted in Tonga is more towards becoming Independent Representatives where you get paid based on how many people you enroll.

Therefore, WorldVenture falls under the definition of a pyramid scheme as defined by the Financial Institutions Act.
Subsequently, the Reserve Bank has warned the Tongan public against joining WorldVentures.
As per Tonga's Financial Institutions Act, pyramid scheme promoters face a fine of up to T$1,000,000 ($442,200 USD) and/or up to thirty years in prison.