Swedish Gaming Board file World Ventures report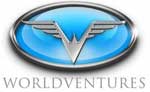 I'm not sure when exactly the Swedish Gaming Board began investigating World Ventures, but it appears that they've recently concluded an investigation into the company.
The verdict?
A report has been filed with the "Police Authority" in Stockholm.
In the report, the Swedish Gaming Board provides details on their suspicions that World Ventures has breached Sweden's Lotteries Act. Specifically, World Ventures is involved in an 'alternative chain letters game for the promotion of an organized lottery abroad'.
A "chain letters game", as defined by Sweden's Lotteries Act, is
a game where the possibility of winning principally depends on the number of participants that gradually enter the game.
Or in the MLM industry, otherwise known as a pyramid scheme.
In the BehindMLM World Ventures review I myself concluded as much, given that World Ventures has no retailable products or services and generates revenue solely through affiliate membership fees.
On the Swedish Gaming Board website, the regulator advises
We are an agency with expertise in issues related to gambling and lotteries. It is we who must ensure that the Swedish gaming is legal, safe and reliable.

The Agency is headed by a board appointed by the government. The Director on the Board, who has full responsibility for the business.
And if you're wondering why the Gaming Board has submitted a police report instead of taking action against World Ventures themselves, that's because
are not permitted to investigate suspected violations of gambling and lotteries. But we will inform the authorities in charge of solving crime, namely the police and prosecutor. This is done primarily by the police.
In order to establish suspicion of violations an investigation needs to be carried out, but as above, anything beyond that in Sweden is handled by the police (who begin their own investigation).
I'm not sure what the timeframe for a police investigation typically is in Sweden for pyramid schemes, but I imagine we'll hear something in the first half of next year as the investigation continues.
My thanks to the BehindMLM reader who forwarded their email correspondence with a Swedish Gaming Board compliance officer, who advised them that a police report has been filed (dated 19th December).
At the time of publication nothing is up on the Gaming Board's website, but that might be due to it being close to the end of the year. If anything is officially published I'll be sure to link to it here.
Norway's Gaming Board opened up a World Ventures investigation earlier this year. Last I heard they were still in the process of exchanging information on the company, with a decision expected to be handed down shortly.