Per Gunnar Hoem promotes WMI in Norway despite ban

Back in December 2010, the Norwegian Gaming Board ruled that after a lengthy investigation into Wealth Masters International, that the WMI business opportunity was indeed a pyramid scheme.
Effective back in December, the Gaming Board ordered Wealth Masters International to
cease operations in Norway. The same applies WMIs members.

It would be illegal to create, operate, participate in or propagate pyramid schemes or similar system.

Unless the sale of products WMIs stops in Norway, it could lead to penalties or fines.
Wealth Masters Scandanavia, on behalf of Wealth Masters International appealed this decision but this appeal was dismissed in March with the Gaming Board reiterating that
The Gaming Board has considered the concept of WMI (and) our assessment (is) that the WMI is a pyramid-like sales system.

All sales of products to Wealth Masters International in Norway must immediately stop.
In plain English, Wealth Masters International in Norway was dead.
Well, unless you're Per Gunnar Hoem, the top WMI consultant in Norway.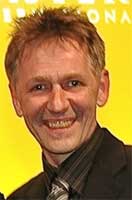 Despite Wealth Masters International being effectively banned in Norway since December 2010, since then Per Gunnar Hoem has still managed to take out three 'GOLD' awards for sales of Wealth Masters International products.
In March 2011, despite promoting WMI illegally, Hoem won two 'GOLD' awards for 'top M1 and mPower sales. In April, Hoem again won 'GOLD' for top mPower sales company wide.
It could be argued that Hoem is still operating within Norwegian law if he's marketing WMI to overseas customers, save for the fact that the Gaming Board has explicitly stated that all Norway WMI members must 'cease operations'.
Regardless of who they are selling WMI's products too, anyone promoting WMI in Norway is doing so illegally. This of course leads to a conundrum where apparently Per Gunnar Hoem has put himself  in a rather sticky situation.
I'm not exactly sure what the Gaming Board had in mind when they stated that promoting Wealth Masters in Norway 'could lead to penalties or fines', but it seems Hoem has decided to take it upon himself to find out.