WCM777 Victim Claims Portal open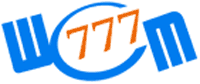 Following court-approval to establish a victim claims process, news from the WCM777 Receiver that a claim portal has been established.
This means that those who lost funds in WCM777 can file a claim against their losses.
Caveats for WCM777 affiliates filing claims include:
only investments made with WCM777 prior to March 27th, 2014 are claimable
if you've previously filed a claim another one must be submitted via the online claims portal (even if a previous claim was filed with the Receiver)
a claimant does not need an attorney to submit a claim or to be eligible to receive a distribution
if you received a full refund via the Massachusetts settlement, you cannot make a second claim now
there is no fee for filing a claim
Other points of interest include information relating to eventual distribution payments:
Distribution amounts will not be proposed to the Court until after the claims process has been completed and must be determined by the Court before any distributions can be made.

Submitting a claim does not automatically qualify you for a distribution from the receivership. Your claim must be allowed by the Court before you will be eligible to receive a distribution.

The exact date (for distribution payments) has not been determined, but distributions will not occur in 2015.
For those of you who paid upline affiliates and/or don't have a receipt of investments, a claim can still be submitted. If your investment is able to be verified then your claim may be approved by the court.
Verification includes bank statements etc, ie. proof of funds transfer. Backoffice screenshots etc are not verifiable evidence.
Claims from outside the US are permitted, with the claim deadline set for November 9th, 2015.
Claims can be filed online through the WCM777 Victim Claims Portal.
Update 29th October 2015 – As per a message on the WCM777 Receivership website, the claim deadline has been extended till midnight December 24th.
It is important to note that the claims bar date has been extended from November 9, 2015 to December 24, 2015.

Claims not received by 11:59 PM Pacific Standard Time on December 24, 2015 will be disallowed.
No word yet on the reason behind the extension.