WCM777 victim claims process approved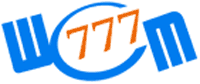 Just a quick update for those victims wondering about the proposed claim process last month, good news – it was approved.
As per a July 13th update on the WCM777 Receivership website:
The Court has entered an Order approving a Claims Process.

You will receive specific instructions, along with the official Claim Form and bar dates within the next few months from the Receiver.
That process will see a "web-based claim portal" established, through which manual claims can be filed and determinations of claims viewed.
As with all Receivership claims processes, it should be emphasized that you are not going to be paid the monopoly money WCM777 promised you. These claims are to recover funds for investors who lost money they invested in the scheme.
If you made more than you invested in WCM777, even if it was less than the advertised ROI, you are still a net-winner and the claims process does not apply to you.
Following determination, an automated and manual validation phase will begin before an eventual distribution plan is put into place.
In the meantime, the Receiver warns:
Please do not file a claim until you receive the official Proof of Claim Form from the Receiver.

If you receive any solicitation or request to file a claim by anyone other than the Receiver, please contact the Receiver to report such correspondence.

Note that claims are not be submitted now and thus will not be accepted until further notice.
In related news, the WCM777 Receiver also recently filed a fifth interim report.
I had a quick look through the seventeen page document and found it's mostly minor updates on ongoing issues. I didn't see anything of particular relevance to report on.