WCM777 Receiver's 5th Interim Report (no claims yet)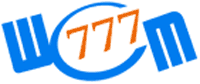 Just a quick update from the WCM777 Receiver, with the publishing of her fifth interim report on the 28th of August.
There's not too much new information, so I've summarized the important points below:
Diamex Diamonds
The Diamex diamonds are proceeding towards an eventual sale.
The Diamex Diamonds have now been insured and delivered to a diamond cutter in Los Angeles who has been engaged to polish and cut the diamonds.

The diamond cutter had to order special wheels and estimates that the polishing and cutting work will be completed by on or around September 30, 2015.

A master gemologist appraiser in Los Angeles will ultimately assist with marketing and selling the Diamex Diamonds upon completion of the polishing and cutting process.

It should be noted that the Diamex Diamonds are flawed stones. When appropriate, the Receiver will seek further orders from this Court regarding the disposition of the Diamex Diamonds.
PMX Jewels
Still no payment from PMX Jewels, despite court order requesting disgorgement back in February.
Robert Sensi
Robert Sensi has settled with the Receiver for $325,000 (more on Sensi background in the Receiver's 4th interim report).
Pursuant to this Court's August 21, 2015 Order issued in response to the Receiver's update, the Receiver has filed a motion for approval of the stipulation for entry of judgment, scheduled to be heard on September 14, 2015.

Upon Court approval, the Receiver will look to file the stipulation and seek entry of judgment against Sensi.
Victims Claims Process
The Receiver is currently working with EPIQ to implement phase one of the process and is preparing to send notices and instructions for submitting claims to investors and other creditors.
As the Receiver's efforts continue, we'll keep you updated.