Dave and Barb Pitcock settle Youngevity lawsuit

Dave and Barb Pitcock have settled the lawsuit Youngevity filed against them.
Details of the settlement have not been made public.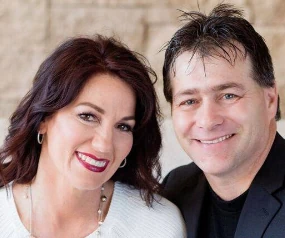 As per the terms of the Pitcocks' filed April 11th settlement with Youngevity;
1. The Youngevity Parties and the Pitcocks hereby dismiss with prejudice all claims and causes of action asserted between them in this Lawsuit.

2. The Youngevity Parties and the Pitcocks will bear their own costs and attorneys' fees concerning the dismissed claims identified above in Paragraph 1.

3. This settlement does not otherwise affect claims or defenses asserted in this Lawsuit by or against Andre Vaughn.
The court accepted the settlement and granted a stipulated Motion to Dismiss, resolving the case and countersuit between the Pitcocks and Youngevity, on April 12th.
Youngevity filed suit against the Pitcocks way back in 2016. The lawsuit stemmed from the perceived gutting of Youngevity to launch Wakaya Perfection.
The Wakaya Perfection Defendants turned around and filed a countersuit against Youngevity.
The countersuit sought
to address Youngevity's breaches of contract, as well as the individual defendants' independently tortious behavior.

Specific counterclaims leveled against Youngevity included it being a "spiteful company", as well as infidelity claims against founder Joel Wallach (right).
With there being 926 filings on the case docket and a trial scheduled for May 16th, it's difficult to say who had more to lose at trial.
I find it hard to believe that after six years and almost a thousand filings, that Youngevity would just drop the lawsuit. On the flipside, perhaps airing Wallach's dirty laundry in front of a jury was too embarrassing.
Whatever the case, neither party has come out on top.
As stated in the settlement, the remaining defendant in the case is Andre Vaughn.
Vaughn filed for bankruptcy (again) last November. Consequently proceedings against him were stayed on November 11th.
A Status Report on Vaughn's bankruptcy proceedings is due by May 18th at the latest. Stay tuned…