Vortic United collapses, "upgrading servers" exit-scam
Vortic United has collapsed.
Following disabling of withdrawals last week, it wasn't until August 15th the Ponzi scheme rolled out its exit-scam.
It's the good old "we're upgrading our servers!" ruse.
I don't have an exact date for Vortic United disabling withdrawals but it appears to be towards the end of last week.
On August 15th, Vortic United addressed the issue, retroactively blaming a server upgrade.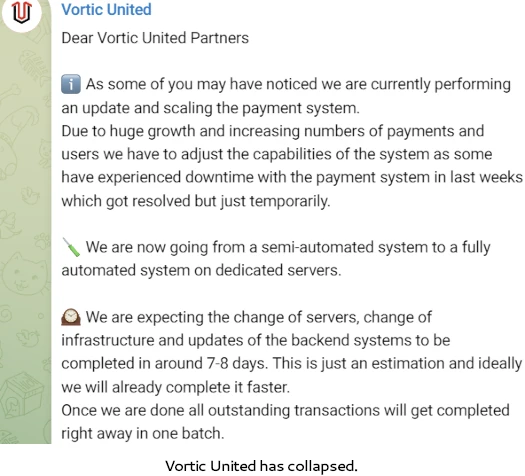 As some of you may have noticed we are currently performing an update and scaling the payment system.

Due to huge growth and increasing numbers of payments and users we have to adjust the capabilities of the system as some have experienced downtime with the payment system in last weeks which got resolved but just temporarily.

We are now going from a semi-automated system to a fully automated system on dedicated servers.

We are expecting the change of servers, change of infrastructure and updates of the backend systems to be completed in around 7-8 days. This is just an estimation and ideally we will already complete it faster.

Once we are done all outstanding transactions will get completed right away in one batch.
There are of course holes galore in Vortic United's exit-scam.
Firstly nobody performs a major service upgrade on a live service without prior notification of users. Unscheduled maintenance of any kind is a massive red-flag.
For a Ponzi scheme, it's always the first sign of a collapse.
Adjusting a server takes all of a few minutes. We live in an age of virtual servers, where resources can be scaled – sometimes without even having to take down the live server.
It certainly doesn't take seven to eight days to upgrade a server.
As for being on a semi-automated system, no explanation of what this actually means is provided. Vortic United expecting anyone to believe it is semi-manually approving cryptocurrency withdrawals is laughable.
These systems are automated to begin with. Nobody in 2023 is running a "semi-automated" payment system. The only time manual intervention would be required with a payment system is to rectify errors.
And that's a human problem that can't be automated.
Vortic United might reboot in 7-8 days but the original iteration of the Ponzi scheme has collapsed.
I suspect any reboot will bring with it further withdrawal restrictions and/or hurdles to make getting money out of Vortic United more difficult.
It's worth noting that Vortic United's collapse fell within a week of California's DFPI issuing a securities fraud desist and refrain order. This isn't likely to be a coincidence.
Russian scammers hiding in Turkey might not care about Russian fraud warnings, but with the majority of their investors being US residents – it seems California has them spooked.
In an attempt to downplay DFPI's Vortic United fraud order, Ohio resident Mike Donaldson, a serial Ponzi promoter with partner Mike Lucas, is blaming CMO Jan Gregory.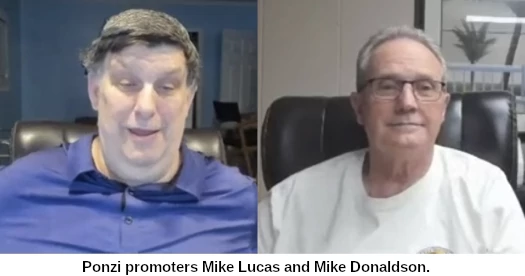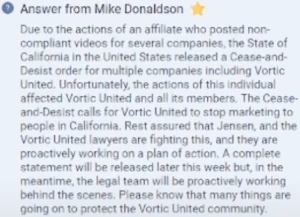 Due to the actions of an affiliate who posted non-compliant videos for several companies, the State of California in the United States released a Cease-and-Desist order for multiple companies including Vortic United.

Unfortunately the actions of this individual affected Vortic United and all its members.

The Cease-and-Desist calls for Vortic United to stop marketing to people in California.

Rest assured that Jensen and the Vortic United lawyers are fighting this, and they are proactively working on a plan of action.

A complete statement will be released later this week but, in the meantime, the legal team will be proactively working behind the scenes.

Please know that many things are going on to protect the Vortic United Community.
While Jan Gregory is cited in DFPI's D&R order as CMO of Vortic United, the D&R order primarily pertains to Vortic United.
The reason for issuing the order is simple: irrespective of anything Jan Gregory did or didn't do, Vortic United is committing securities fraud.
There are no Vortic United lawyers and "Jensen Robles" (who doesn't exist) isn't fighting anything. The last place Russian Ponzi scammers want to find themselves in is a US courtroom defending blatant securities fraud.
In what could be an attempt to fatten the pot before they split, Vortic United is currently running a recruitment promo: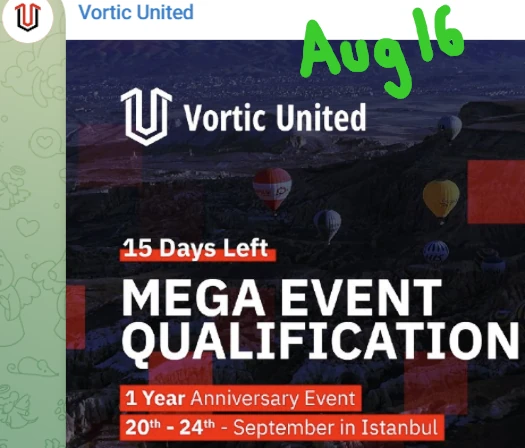 Vortic United launched earlier this year and pitches daily passive returns of up to 1.8% a day.
Heading up the Ponzi scheme is German national Rene Schwarze, who plays Vortic United CEO "Jensen Robles".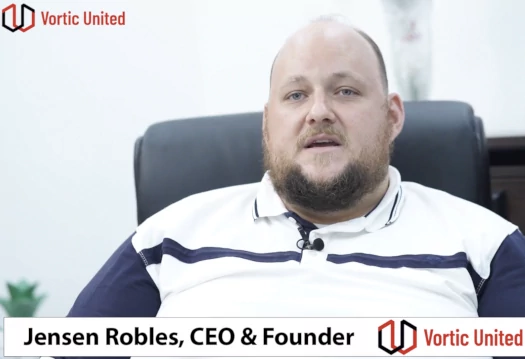 Schwarze is believed to be working with Russian scammers located in Turkey, and possibly also Dubai.
In July 2023, SimilarWeb tracked ~183,000 visits to Vortic United's website – only a slight increase from June.
Top sources of traffic were the US (49%), Germany (14%), Slovenia (5%) and Russia (4%).