Vida Divina sues T1 Payments over disputed termination fee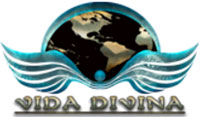 Vida Divina is suing payment processor T1 Payments over a disputed $233,424 termination fee.
Vida Divina is a California based MLM company run by Armand Puyolt.
BehindMLM reviewed Vida Divina shortly after launch in 2016.
On its website T1 Payments claims it "specializes in payment processing for high-risk industries".
As alleged by Vida Divina, they entered into a "card payment processing agreement" with T1 Payments in July 2018.
The agreement provided that T1 Payments would offer to Vida Divina credit card payment processing services for Vida Divina and Vida Divina's customers.
Vida Divina claim to have also disclosed they were using "PayPal to assist with customer payment services" at the time, which is odd seeing as PayPal don't allow MLM.
Under the terms of the signed processing agreement, T1 Payments provided Vida Divina with payment processing from July 2018 to June 2019.
The last of Vida Divina's customers' transactions occurred on June 13, 2019.
At the close of the agreement, Vida Divina claims T1 Payments held $810,500 on their behalf.
Vida Divina inquired as to the status of the funds in August 2019. They were told, pursuant to the processing agreement, that T1 Payments would hold the funds for "approximately nine months".
There is a 9 month minimum wait period for release of the funds, and should there be no issues, those funds will be released via ACH to your account.

The reason for the hold is a policy reason due to the ability of customers to chargeback or for card brands to issue penalties based on such.
After nine months passed without event, Vida Divina claims it emailed T1 Payments about the funds.
Despite sending multiple emails, T1 Payments failed to respond.
On March 2, 2021, Vida Divina … made a formal demand to T1 Payments demanding that the Reserve Funds be distributed to Vida Divina.
This demand got a response, although not quite what Vida Divina was looking for.
On March 4, 2021, T1 Payments … responded stating … that Vida Divina had terminated the Agreement foru months previous to the end of the term of the Agreement and that T1 Payments was entitled to an early termination fee.
T1 Payments pegged the early termination fee at $233,424.
Vida Divina claims
in subsequent communications, T1 Payments only vaguely described the early termination as Vida Divina "switched to another processor during the term of the agreement."
T1 Payments is refusing to release the Reserve Fund unless Vida Divina agrees to the $233,424 fee.
Vida Divina maintains they didn't breach the signed processing agreement.
In their lawsuit, Vida Divina are suing T1 Payments for four causes of action:
breach of contract;
breach of duty of good faith and fair dealing;
conversion; and
declaratory relief.
The company is also seeking monetary damages and legal costs.
Unfortunately this isn't a federal case so I'm unable to track it on Pacer.
I became aware of the lawsuit through a May 7th Facebook post by Kevin Thompson of Thompson Burton (includes link to Vida Divina's complaint).