USI-Tech warning issued by Attorney General of Guam

Following mounting controversy surrounding Guam Senator Tommy Morrison's involvement in the USI-Tech Ponzi scheme, the Attorney General of Guam has issued an investor warning.
The Attorney General's warning is dated January 11th and advises the Attorney General's Office is
looking into concerns being raised with regard to business practices of a company by the name of USI-Tech.

"Consumers who are looking to invest their money should exercise caution, do your research, and consult with experts in the field before making a decision to invest your hard-earned money or retirement in the virtual currency marketplace." said Attorney General Elizabeth Barrett-Anderson.
Senator Morrison is not mentioned in the Attorney General's warning.
Unfortunately for the hundreds of Guam residents who opted to invest in USI-Tech, it appears most did so without conducting proper due-diligence.
A quick search of the SEC's Edgar database prior to investing in USI-Tech, would have revealed the company is not registered to offer securities in the US.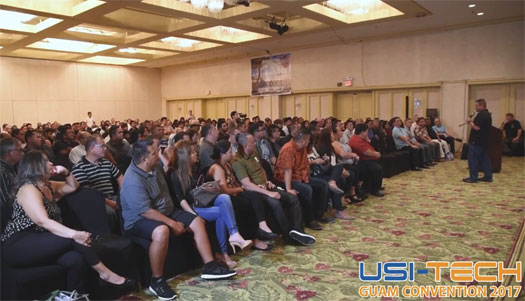 Instead USI-Tech investors in Guam appear to have blindly followed Senator Morrison and other local leaders, who turned a blind-eye to USI-Tech's regulatory deficiencies in favor of chasing Ponzi profits.
USI-Tech investors with concerns are urged to contract the Consumer Protection Division of the Office of the Attorney General's Office.
At the time of publication the Guam Attorney General's Office website has not been updated with the January 11th investor warning.
A copy however is available courtesy of the Pacific News Center.