USFIA pay out $100,000s in car bonuses at Ponzi pageant

Continuing the tradition of Asian-run Ponzi schemes intertwining themselves with lavish displays of ceremony, USFIA recently held a "jewelry queen pageant" in Singapore.
Present at the event appears to be someone of significance who, following in the footsteps of John Wuo before him, handed out oversized checks for hundreds of thousands of dollars to USFIA's top GemCoin investors: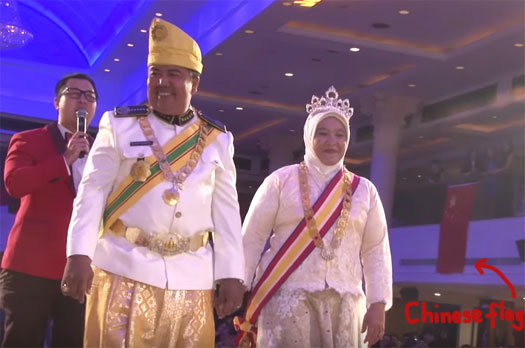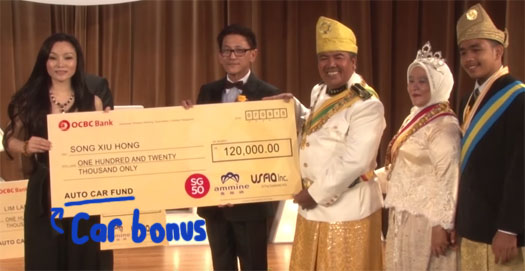 USFIA's guest of honor also awarded GemCoin investors (Wang Wei and Lionel Wong pictured) with some sort of certificate: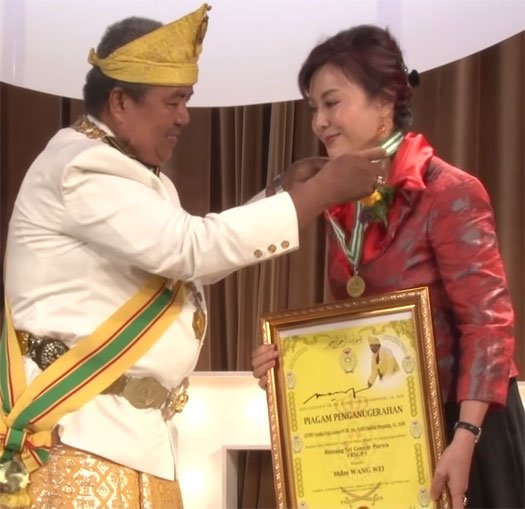 The large text on the award reads "piagam penganugerahan", which is Malay for "charter award".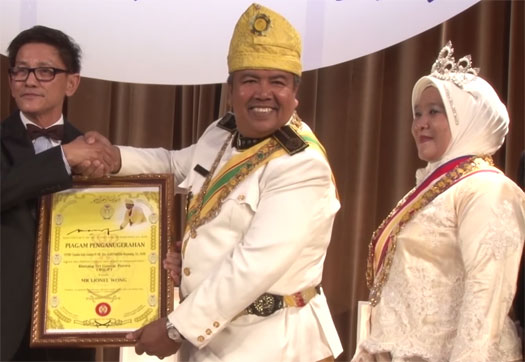 The specifics of USFIA's pageant, such as when it was held or where, are unclear. What we do know though is that it was primarily billed as an Ammine event.
Ammine is purportedly based in Dominican Republic and is believed to be used by USFIA to launder GemCoin Ponzi funds through.
Curiously, USFIA principal Steve Chen was nowhere to be seen at the event.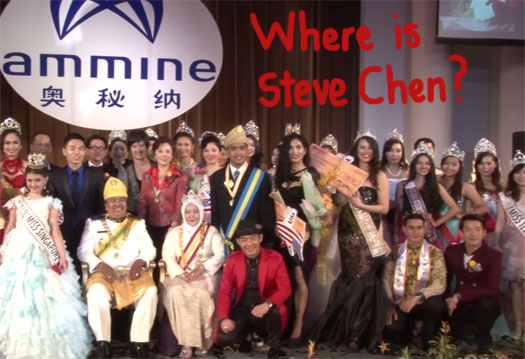 Perhaps the FBI investigation into USFIA and GemCoin has him avoiding airports?
Anyone from Arcadia recognize any locals in the crowd, or was this strictly an "offshore investors" event?
I spotted the Chinese and Vietnamese ([8:26]) flags draped from the second story of the venue in background shots… presumably there were others too.