Steve Chen will plead guilty to USFIA criminal fraud

USFIA founder and owner Steve Chen, aka Li Chen and… the "Boss", has agreed to plead guilty to conspiracy to commit wire fraud and tax evasion.
USFIA's GemCoin Ponzi points scheme was shut down the by the SEC in late 2015.
Following a presumably lengthy joint investigation by the FBI, IRS and Homeland Security, a plea agreement was filed on Tuesday the 18th.
According to his plea agreement, Chen was the owner and chief executive officer of U.S. Fine Investment Arts, Inc. (USFIA), and six other companies that used the same Arcadia address.

From July 2013 until September 2015, Chen fraudulently promoted and solicited USFIA investments, and he ultimately obtained approximately $147 million from victim-investors.

Chen also admitted that the company did not generate any significant revenue from its business operations, apart from sales of investment packages to victim-investors.

Chen admitted that "Gem Coins" had no circulation in any industry, were not accepted by any merchants, and had no economic value.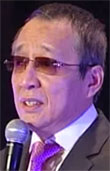 In addition to running a Ponzi scheme, Chen (right) also committed $1.8 million in tax fraud.
For his efforts, when sentencing rolls around Chen will be facing up to ten years in federal prison.
Through a court-appointed Receiver, the SEC action has already stripped Chen of assets acquired through USFIA.
A $145 million dollar USFIA settlement was reached with the SEC in January 2017.
BehindMLM reviewed USFIA in June 2015, three months before the SEC shut it down.
What made USFIA's GemCoin Ponzi points stand out to us in particular, was the involvement of US politician John Wuo.
Despite denying he profited from USFIA, a Receivership investigation revealed the former Arcadia mayor received $1.8 million in stolen victim funds.
Leonard Stacy Johnson, who worked for Chen to promote USFIA, plead guilty to 'one count of tax evasion and one count of making a false statement on an immigration document' last July.
Johnson is scheduled to be sentenced on June 22nd.
Update 23rd June 2020 – I checked the case docket today and there's some sealed filings that were made on April 28th.
As of yet no news on Johnson's scheduled sentencing hearing. Ditto the nature of the sealed filings.
I'll be checking the docket again in a fortnight.
Update 7th September 2020 – On August 28 the DOJ filed two sealed documents pertaining to Leonard Johnson.
The ex parte application to file the documents itself is sealed, so I have no idea what's in the documents.
If I had to guess, they pertain to Johnson's sentencing. I'll continue to monitor the case docket for updates.
Update 24th May 2021 – I've been checking Johnson's case docket monthly and unfortunately there's been nothing to report.
Then out of the blue on May 4th, the government filed two sealed documents.
As with the sealed documents filed last August, the application to file the documents is itself sealed.
I figure something significant is going on in the background but until whatever is playing out plays out, we're none the wiser.
I'll continue to monitor Johnson's case docket monthly for updates.
Update 22nd February 2022 – Steve Chen has been sentenced to ten years in prison.
Still no updates on Johnson, which is truly bizarre at this stage.
Update 22nd March 2022 – Almost two years on the status of Leonard Johnson remains unknown.
On February 28th the DOJ filed two sealed documents. Whatever is going on behind the scenes, for some reason it's being kept from the public.
And whatever it is, it continues to hold up Johnson's sentencing.
Update 22nd October 2022 – I'm still tracking Johnson's case docket. On October 7th two more sealed documents were filed.
Seems to be a six month report of some kind. Still no idea what the sealed docs pertain to or why Johnson hasn't been sentenced yet.
Update 22nd June 2023 – Leonard Johnson has been sentenced to two years probation and $45,871 in restitution.