Tycoon69 under investigation in Switzerland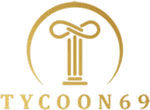 The Swiss Financial Market Supervisory Authority has announced it has launched an investigation into Tycoon69.
The Swiss Financial Market Supervisory Authority (FINMA) is Switzerland's top financial regulator.
Tycoon69 is an MLM crypto scheme with their own MCV Ponzi points.
The company's business model sees affiliates invest in MCV points, on the promise of an eventual return.
On their website, Tycoon69 provide a corporate address in Switzerland.
Details of FINMA's investigation were announced on May 28th.
At this preliminary stage all we know is an investigator has been appointed.
As per Tycoon69's business model, affiliates invest in MCV Points.
Tycoon69 sets the internal value of MCV points as they see fit, allowing affiliates to withdraw more than they invested.
Withdrawals are handled through an internal exchange, which Tycoon69 funds with subsequently invested funds.
Update 13th July 2019 – On June 27th the FMA issued a rebuttal to Tycoon69's claims that
it is obtaining a banking licence or is buying a bank together with the entity MCV-CAP Beteiligung AG.

The FMA therefore advises that both the aforementioned entities do not hold licences issued by the FMA and are not authorised to offer banking and financial services that require a licence.
The FMA claim Tycoon69 began making telling investors these lies after news of the regulator's investigation went public.
Update 2nd July 2020 – As of June 19th, Tycoon69 has ceased operating in Switzerland.
The FMA has initiated bankruptcy proceedings against the company.