Entry of default sought against Traffic Monsoon scammer David Barker

The Traffic Monsoon Receiver isn't playing around.
A week out from David Barker's deadline to respond to the clawback lawsuit filed against him, the Receiver has filed for an Entry of Default.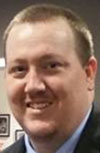 David Barker (right) is one of several Traffic Monsoon net-winners sued by the Receiver back in April.
According to the Receiver, Barker stole $363,596 from Traffic Monsoon victims.
Following filing of the lawsuit, the Receiver effected service on Barker's Cary, North Carolina residence on May 14th.
The process server left copies of the complaint and summons with Barker's wife, Heather Barker.
Pursuant to Fed. R. Civ. P. 12(a)(1)(A), the deadline for Barker to answer or respond to the Complaint and Summons was June 11, 2019.

Barker has not appeared, answered, or otherwise responded to the Complaint and Summons.
Subsequently, on June 19th the Traffic Monsoon Receiver requested the court clerk record an Entry of Default against Barker.
Typically in MLM Ponzi cases default isn't sought until months after a response deadline has passed.
Once Entry of Default is recorded, the Receiver will be able to file a Motion for Default Judgment against Barker. That paves the way for a $363,596 plus interest clawback judgment.
In related Traffic Monsoon news, Charles Scoville had until June 21st to file his writ of certiorari with the Supreme Court.
As I write this there's no indication he has done so. We're expecting clarification either way over the next few weeks.
Stay tuned…
Update July 11th 2019 – Entry of default was recorded against David Barker by the court clerk on July 3rd.
Charles Scoville filed his writ of certiorari on June 21st.