Charles Scoville released from jail?

Undelivered mail in the Traffic Monsoon SEC case suggests owner Charles Scoville may have been released from jail.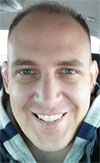 Scoville (right) was locked up after pleading guilty to attempted child sexual abuse in late 2018.
He is believed to have been sentenced to three years in prison but I've never seen any confirmation.
In any event as part of the SEC's ongoing case against Traffic Monsoon, Scoville was mailed a copy of his default judgment order.
The mail, addressed to Traffic Monsoon c/o Charles Scoville in Juab County Jail Utah, was returned undeliverable.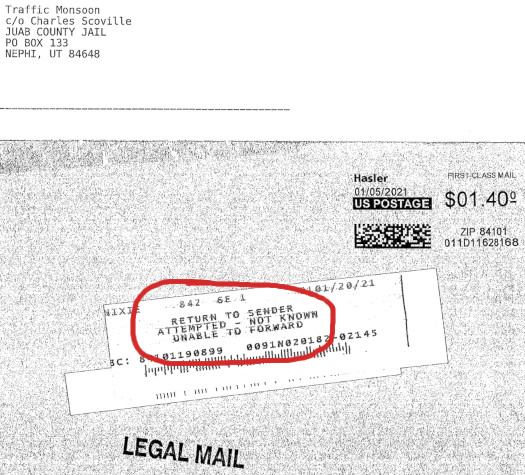 As per the court filing above, Scoville doesn't appear to be an inmate at Juab County Jail any more.
As with his sentencing, details of Scoville's possible release are not forthcoming.
If Scoville received three years as put forth by some, that'd place his release date later this year. Perhaps COVID-19 played a part in early release?
In September 2020 Scoville was indicted on wire and tax fraud charges. So even if he has been released, there's a good chance he'll be behind bars again soon.
Stay tuned…
Update 26th January 2021 – As per assistance from Brian Ski in the comments below, the Utah Department of Corrections lists Scoville as incarcerated at Wasatch County Jail.
Presumably he was moved sometime between court filings. We don't know why.