Torque Trading CEO bought $664,000 car just before collapse

A clearer picture of Torque Trading's collapse is emerging.
In the lead up to the collapse, CEO Bernard Ong was showing off high-priced purchases on social media.
Screenshots of Ong's Instagram account reveals a late 2020 purchase of a Mclaren 600 LT.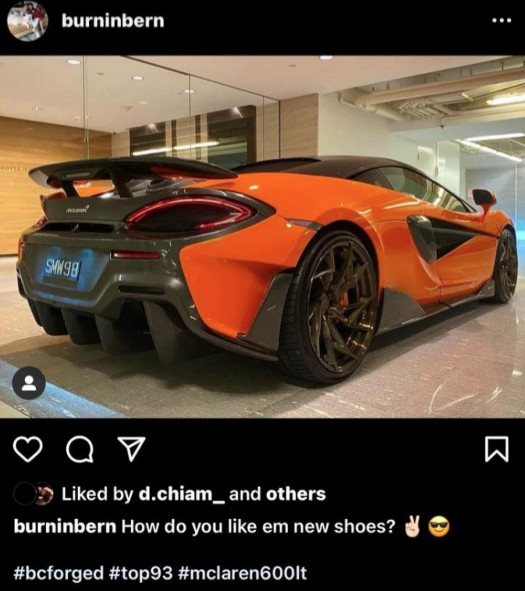 Ong is based in Singapore. A quick search reveals the 600 LT goes for about $664,000 locally.
In addition to a fancy car, Ong also recently showed off what he claims was an expensive looking birthday gift.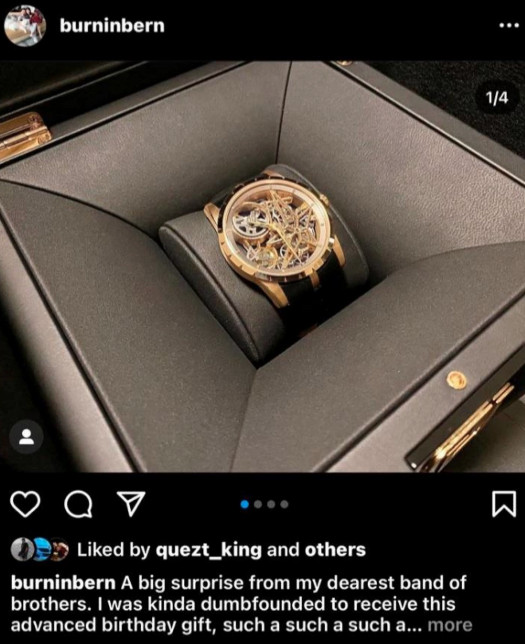 Ong would later celebrate is his birthday with top Torque Trading investors and a "money cake".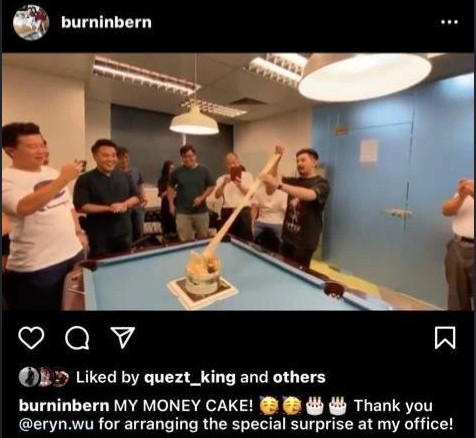 In the aftermath of Torque Trading's collapse, Ong has made his Instagram profile private.

It goes without saying the ~$664,000 McLaren is just a snapshot of the amount Ong and his co-conspirators made off with.
Now seeking to downplay wealth extracted from Torque Trading investors, Ong put on a  somber facade in a video made public yesterday.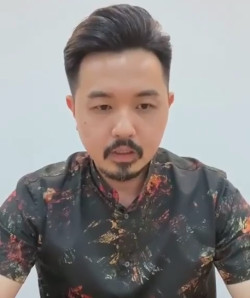 Reading from a script, Ong (right) promises to keep Torque Trading victims updated.
We'll be updating you daily until the situation stabilizes. With updates of our investigations and both cause of actions.

We need some time and your patience to allow us to work through this.
Rather than just admit Torque Trading was a Ponzi scheme that was running or ran out of money, Ong continues Torque Trading's bad trades facade exit-scam.
All our resources and focus are spent on figuring out details of how this could have happened.

We've received over four hundred emails and the number continues to grow by (the) hour.

Our support team is responding to each email with the information we have so far.

Last night we analyzed the trade logs for the past week.

The picture remains supportive of our initial assessment, that a single senior employee took leveraged positions that ran counter with our usual marketing trading strategies.

There's a huge amount of data to get through for the over three hundred crypto trading sub accounts, that we are currently reviewing.

We have no found any foul play, or any criminal appropriation of customer funds.

We are still scanning actively for any such evidence, and if we find any we will engage law enforcement.
Ponzi admins pretending they aren't exit-scamming is laughable enough. Ong promising to engage law enforcement pushes it over the hilarity line.
Hi, Singapore police? Bern Ong here, CEO of the illegal Torque Trading Ponzi scheme.
I'd like to report myself and my buddies for stealing investor funds and exit-scamming.
As part of Torque Trading's exit-scam, Ong claims backoffice balances will be slashed by 90%.
How much of the remaining 10% balance, if any all, will then be withdrawable is unclear.
I apologize that this has happened. We are doing everything we can to save your interest.

We'll do better to regain your trust.
Ong finishes up by thanking Torque Trading victims who have purportedly sent him "messages of support".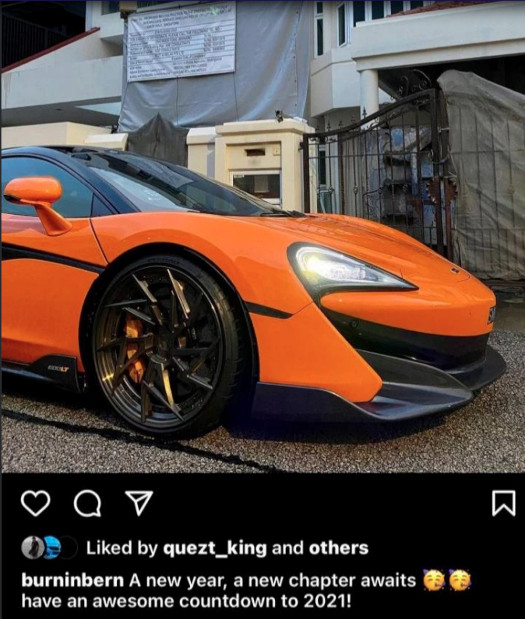 Singapore isn't known for active regulation of MLM Ponzi schemes. It is unclear whether local authorities will take any action.