Jeff Wright to provide FTC with SBH financial evidence

Jeff Wright and his wife Amber have lost a bid to keep their finances hidden from the FTC.
Wright joined Success by Health's "Scientific Medical Advisory Board" in late 2018.
As per an announcement welcoming Wright to the company;
Dr. Wright provides clinical expertise that will help guide Success By Health in planning and implementing future product research and development.
The Wrights were also Success By Health affiliates, having purchased 'large amounts of SBH products and earning over $16,000 in commissions'.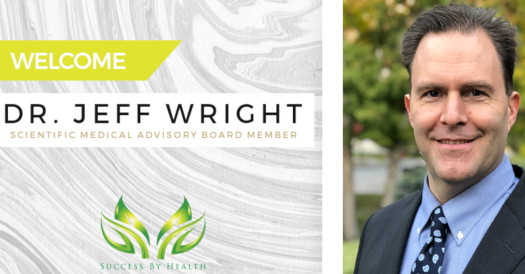 As part of their pyramid scheme fraud case against Success by Health, the FTC alleges the Wrights
have a close personal and professional relationship with defendant Jay Noland and that this relationship has involved various financial transactions that may have been in violation of the preliminary injunction's asset freeze and foreign asset repatriation requirements.
In other words, the FTC thinks the Wrights have assisted Noland with transferring and concealing what should be frozen assets.
Specifically,
in September 2019 Jeffrey Wright loaned one of Jay Noland's entities nearly $100,000 to purchase a car and furniture in Uruguay and that the Wrights accompanied Noland on a trip to Uruguay.

The FTC further alleges that since the entry of the TRO, the Wrights have used their America First account to transfer funds to Jay Noland's creditors and other Defendants' spouses.
To that end, on November 10th the FTC sent the Wrights a subpoena seeking 'information concerning the Wrights' financial accounts.'
The Wrights objected to the subpoena and, on November 20th, filed a motion to quash it under the Right to Financial Privacy Act on November 20th.
Their motion was denied on December 10th, meaning the Wrights will have to supply the FTC with the requested information.
The court denied the Wrights' motion on the basis
the FTC's law enforcement inquiry was legitimate;
the FTC met the statutory requirements to seek the requested information under the RFPA;
the sought after information was relevant to the FTC's case;
Other quibbles were raised by the Wrights but the court ruled they were "without merit".
I'm not clear on potential legal consequences if the Wrights are found to have assisted Jay Noland with breaching the granted SBH injunction.
In addition to violating the injunction (which will most certainly have legal ramifications), Noland himself is facing allegations of destruction of evidence.
Pending the outcome of the FTC reviewing the Wrights' financial records, stay tuned…