Stemtech sued for breach of contract by StemEnhance supplier

Cerule is an Oregon based "distributor of extracts from Blue-Green algae" (also known as Aphanizomenon flos-aquae or AFA).
Cerule holds a number of patents regarding the use of AFA and AFA extracts, specifically known as "StemEnhance," and the effect thereof on stem cells release, migration and overall physiology.
For more information on the Cerule MLM business opportunity, refer to BehindMLM's Cerule review (published October 2nd, 2017).
One of Cerule products is StemEnhance, an algae blend developed back in 2006 and owns the StemEnhance trademark.
In May 2006 Cerule and Stemtech entered into a StemEnhance supply agreement.
Cerule agreed to manufacture and supply AFA-based products, including StemEnhance, for StemTech to market and sell in the Network Marketing and Direct Marketing industries.

Under the terms of the Supply Agreement, Cerule agreed not to sell StemEnhance to parties other than StemTech, subject to certain exceptions, so long as StemTech met certain purchase obligations under the contract.
In exchange for product exclusivity, Stemtech agreed to pay Cerulea one-time licensing fee as well as a royalty payments of 79 cents per StemEnhance unit beyond the first 50,000 units sold.
In addition to the licensing and royalty payments under the terms of the Supply Agreement, StemTech also agreed to pay Cerule a fixed price per kilogram of StemEnhance ordered by StemTech.
Despite the agreement calling for Stemtech 'to remit to Cerule full, complete, and timely payments for all shipments of StemEnhance it ordered',
since nearly the beginning of the parties' contractual relationship, StemTech has exhibited a pattern of failing to adhere to its contractual obligations by failing to remit full payments for the amounts owed to Cerule.

At times, the outstanding, overdue balance owed by StemTech to Cerule for quantities of StemEnhance actually ordered and received by StemTech has often ballooned to over $1,000,000.
Cerule claim Stemtech has represented the reason for non-payment has been caused, in part, by
insufficient capitalization of StemTech, StemTech's resulting insufficient cash flow, as well as its concurrent inability to meet certain creditor obligations separate and apart from those owed to Cerule.
In 2014 Cerule and Stemtech came to an agreement, through which Stemtech would 'pay down its overdue, outstanding balance by way of regular, weekly payments.'
That worked out for roughly a year and a half, until Stemtech stopped making payments in January, 2016.
By April 2016, Defendants' outstanding, overdue balance to Cerule was
approximately $650,000.
Cerule sent Stemtech written notice of their breach of contract and intention to terminate the supply agreement.
Cerule believes Stemtech paid them just enough to keep them from terminating the supply agreement.
Cerule's belief was validated when, on May 16, 2016, it received written
notification from Carter that Defendants would no longer utilize the AFA-based products supplied by Cerule under the parties' agreement and would not pay "the amounts that Stemtech (sic) currently owes Cerule.
"That $650,000 we owe you for products you provided to us as per a contractual supply agreement? Jokes on you, we're not paying!"
On May 20th Cerule filed a civil complaint against Stemtech, accusing the company of Breach of Contract.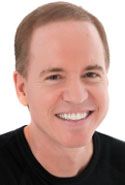 Stemtech co-founder Ray Carter (right) is also a named defendant, who Cerule also hope to hold responsible via a Breach of Contract – Piercing the Corporate Veil count.
On information and belief, Carter engaged in improper conduct in exercising his control over StemTech, including, without limitation, by commingling corporate and personal assets, by grossly undercapitalizing StemTech rendering it unable to pay its reasonably foreseeable liabilities, including the debts owed to Cerule as alleged herein, and by milking revenue generated by its sales of products, including StemEnhance, for his own personal gain instead of paying Cerule the money it is owed.
Cerule assert that Stemtech currently 'lacks adequate capital to fully and completely compensate Cerule for the amounts it is owed'.
As at the time Cerule filed their lawsuit, Stemtech owes $630,193.
The third count in Cerule's lawsuit requests a judgement declaring Stemtech in breach of the supply agreement. This would permit Cerule to supply other customers with their StemEnhance product.
Alexa statistics suggest Stemtech has been in decline for most of 2016:
As of yet I haven't heard anything about Stemtech affiliates not getting paid. If the company doesn't get on top of this lawsuit though (and pay Cerule what it is apparently owed), that could soon change.
A review of the case docket reveals Stemtech replied to the lawsuit in mid July.
Cerule filed an amended complaint in August, along with a motion for a Temporary Restraining Order and preliminary injunction.
Cerule sought to stop Stemtech from using the names "se2," "se3," "StemFlo," or "StemRelease" to market their products.
Stemtech at the time were also still using the StemEnhance trademark, despite Cerule terminating the supply agreement.
On August 11th Cerule's motion for a Temporary Restraining Order was granted.
On August 23rd a hearing for the preliminary injunction took place. The matter was taken under advisement and a preliminary injunction formally granted on August 24th.
Settlement negotiations are ongoing but otherwise the case is proceedings towards trial.
Stay tuned…
Update 2nd October 2017 – In February 2017 StemTech filed for Chapter 11 bankruptcy, effectively putting an end to Cerule's litigation against them.