StemTech Chapter 11 bankruptcy now a Chapter 7 liquidation

When BehindMLM neutrally reported on StemTech's Chapter 11 bankruptcy last year, affiliates were quick to hurl abuse.
A reader by the name of "Mike M" demanded we
stop this madness. This company just filed Chapter 11 Reorganization like thousands of other companies do each year.

The purpose is to reorganize the debt of the parent company.

The operating subsidiaries aren't affected at all and the global business isn't affected at all.
Another reader, going by the name "Jen" , claimed we were publishing
fake news, another industry rag that should be sued for libel.

The "suppliers" referenced by "Oz" are clearly no longer suppliers and the chapter 11 filing restructures and discharges the debt (ie. no lawsuits).

The legitimate quality suppliers the company wishes to retain will continue to partner with Stemtech.

It will effect the global business for sure, in a POSITIVE way, so rent a clue please.
A year later, StemTech's "positive" Chapter 11 bankruptcy is now a Chapter 7 liquidation.
For those unfamiliar with US bankruptcy law;
The main difference between Chapter 7 and Chapter 11 bankruptcy is that under a Chapter 7 bankruptcy filing, the debtor's assets are sold off to pay the lenders (creditors) whereas in Chapter 11, the debtor negotiates with creditors to alter the terms of the loan without having to liquidate (sell off) assets.
The debtor in this case is StemTech, who after failing to negotiate a Chapter 7 bankruptcy with their creditors are now in liquidation.
The decision to liquidate was made following three evidentiary hearings held in Florida's Southern District bankruptcy court across January and February.
The hearings sought to resolve several motions filed by the Official Committee of StemTech's Unsecured Creditors.
As per a March 6th order, the Official Committee of Unsecured Creditors met the burden of proof to convert StemTech's Chapter 11 bankruptcy into a Chapter 7.
This was based on the fact that StemTech International 'is substantially insolvent and has been for some months'.
StemTech's Monthly Operating Reports for October, 2017, November, 2017, and December, 2017, reflect (a) cash on hand of $269.05, $80.28 and $63.52.
This corresponds with Alexa tracking a sharp decline in StemTech website activity throughout most of 2017:

StemTech's accrued and unpaid administrative expenses for the same period were $460,477, $499,119 and $557,540 respectively.
Since filing for Chapter 11 in February, 2017, StemTech had also failed to file a disclosure statement or plan on how it would attempt to pay back creditors.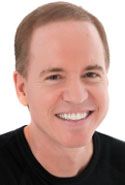 Based on the Official Committee's motion and testimony of StemTech co-founder and CEO Ray Carter (right), the court agreed the StemTech estate had been "grossly mismanaged".
Carter also failed to convince the court StemTech would be able to come up with a Chapter 11 Plan within legally required time-frames.
The court has ordered a Chapter 7 Trustee be appointed, who will presumably set about liquidating StemTech to pay off creditors.
As for Mike M and Jen, apology accepted.