AISPA pleads: No legal action against Speak Asia!

I'm not entirely sure who's behind the All India SpeakAsia Panelist Association (AISPA) save to say that the website domain aispa.co.in is owned by some guy called Atul Kulkarni of Karnanisoft Technologies.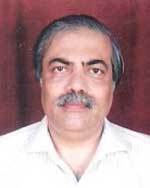 Nonetheless, AISPA spokesperson Ashok Bahirwani has been publicly covering recent legal developments between Speak Asia and the various regulators investigating the company.
Till today, much of a big deal has been made about a PIL filed by Speak Asia in the Andhra Pradesh High Court.
This PIL requested that
all matters related to the Speak Asia case be transferred under one single investigating agency for investigation.

The investigation, be ordered to be completed in a set time frame, and pending such investigation, no further arrests of anybody connected to Speak Asia be allowed.
Today this PIL was heard by the Andhra Pradesh High Court and subsequently was rejected. Now, not surprisingly, Bahirwani and the rest of AISPA are furious.
First and foremost let's examine why Speak Asia would file such a PIL. If we look at the request to consolidate all matters into one single investigation, this means that not only will it be much easier for Speak Asia to mount a legal defense, but also possibly mean that certain charges would have to be dropped.
With different agencies charging Speak Asia with different crimes, limiting prosecutions by one regulating agency means Speak Asia would only be facing one set of charges.
It would also mean that any new charges that arise might not be able to be handled by one single regulating authority meaning that they too would have to be dropped.
The second request, asking the court to prohibit any future arrests of anyone connected with Speak Asia is nothing more than an obvious ploy to grant the safety of Speak Asia management.
Speak Asia know having Harendar Kaur and Manoj Kumar (Global and Indian CEOs of Speak Asia respectively) is massively damaging the credibility of the country. Not only in a legal sense but also in the eyes of their own panelists.
As the days drag on it's only obvious that Speak Asia members are questioning why their management are hiding overseas with the hundred off million siphoned out of India, whilst they themselves face the very real consequences of regulatory action against Speak Asia in India.
With both CEOs wanted for questioning by Indian authorities, obviously neither Kumar or Kaur are going to set foot in the country knowing full well they'll be arrested at the airport.
That and there's also the small matter of Tarak Bajpai being re-arrested by the different regulatory agencies with cases currently pending or active against Speak Asia. This also looks terrible for the company.
So why did Speak Asia's PIL fail?
Well, in arguing against Speak Asia's PIL, Corporate Frauds Watch submitted an affidavit outlining that 'fresh FIRs have been filed by a few panelists in Andhra Pradesh'.
This effectively means that if the High Court granted Speak Asia's PIL, these FIR (first incident reports) would in effect be rendered ineffective (no arrests would be possible pending an investigation).
Furious at the decision,  Bahirwani and AISPA lashed out at these panelists' actions labelling their actions as behaving 'like the proverbial ghar ka bhaidee… lanka dhaaye'.
Whatever that means.
Bahirwani also pleaded with Speak Asia members to resist the urge to file any FIR's against Speak Asia on their own.
Bahirwani claims that the
filing of fresh FIRs will not help anybody. No court, no CID, no EOW, no FIR can return or ensure the return of your monies save and except the company Speak Asia.

If you understand this, 90% of our problems will be over.
Does Bahirwani and AISPA know something we don't? From the looks of it, they are threatening that should Speak Asia lose their legal battles, there is no way that panelists are getting their hands on the one hundred million plus that Harendar Kaur secretly siphoned out of India.
Furthermore Bahirwani is also operating on the false guarantee that, should Speak Asia members restrain themselves and not go to the authorities themselves, that Speak Asia will automatically win in court. Or at least have a 90% shot at doing so.
What AISPA and Bahirwani are failing to realise here is that it's not the FIR's that cost them their precious little PIL in court today, but rather the reason behind those FIRs.
At the heart of Speak Asia is a recruitment driven business model and this has and always will be the reason Speak Asia continue to lose in court. There's just no way around it and pretending that all would have been well had their members not taken up independent action against the company is ridiculous.
Corporate Frauds Watch's lawyers didn't even have to answer the PIL as the judge threw it out on the basis of a submitted affidavit alone. So even if the affidavit wasn't enough, Speak Asia would still have had to face off with Corporate Frauds Watch's lawyer.
And that is certainly not a guarantee of victory in itself.
Instead of accepting this, now we have Bahirwani and AISPA chastising the members who dared to launch action against Speak Asia themselves, and are now calling on unity in their 'war' (no I'm not kidding, they're actually referring to this as a war now) against the Indian authorities.
Bahirwani also lambasted the local media reports on the case, claiming that
The media once again reported the manner in a deploringly negative manner and went on to say that the court had ordered the CID to effect arrests of all concerned.
Despite somewhat accurately portraying what is now within the power of the CID to do (arrest Speak Asian members and management), I was unable to find any media reports at the time of publication claiming this.
Summarising the ongoing regulator action against Speak Asia, as far as Bahirwani and AISPA are concerned,
This is a crucial phase in our war, the enemy is waiting for us Speak Asians to lose patience and open up our flanks for them to attack us.

They do not know we are all united strongly because we Speak Asians are one big family, this is what they never imagined, and never factored into their strategy; this unity is what will defeat them, this unity is what will get us victory.
Delusional much?
Speak Asia is a blatant pyramid scheme, time to get over yourselves guys.