SeedChange added to SEC's "unregistered entities" fraud list

SeedChange has been added to the SEC's "PAUSE list".
PAUSE stands for "Public Alert: Unregistered Soliciting Entities".
The PAUSE list details companies the SEC claims are using
misleading information to solicit primarily non-U.S. investors …, impersonat(ing) genuine firms, (or acting as a) bogus regulator.
SeedChange appears on the December 2021 PAUSE list as an entity impersonating a genuine firm".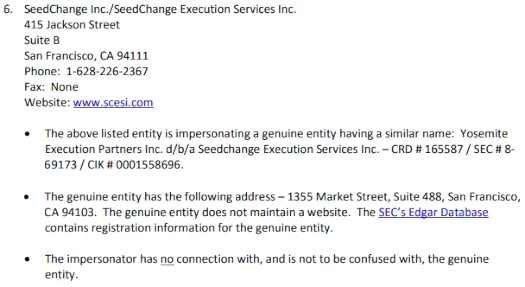 SeedChange appeared on BehindMLM's radar back in December 2020. The company runs a Ponzi scheme.
Attached to SeedChange's Ponzi scheme are fictitious associations with numerous fake companies.
This is in line with SeedChange itself impersonating SeedChange Execution Partners and its parent company Yosemite Execution Partners.
SeedChange collapsed on or around September 2021. The Ponzi scheme was rebooted under the same name but with a new website domain.
Since then the scammers have launched yet another Ponzi scheme, this time targeting SeedChange Execution Partners' parent company, Yosemite Execution Partners.
The domain "yosemite-ep.com" was registered back in August. The registration was last updated on November 17th, coinciding with the launch of the Yosemite EP website.
Yosemite EP is a Ponzi scheme touting daily returns of up to 1.8%.
Yosemite EP scammers are pitching the scam as an alternative to SeedChange:

If you view the source-code for the Yosemite EP website, it's still using SeedChange's favicon: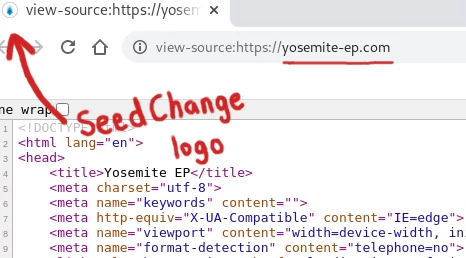 Like SeedChange, Yosemite EP run their Ponzi scheme on the basis of fictitious association: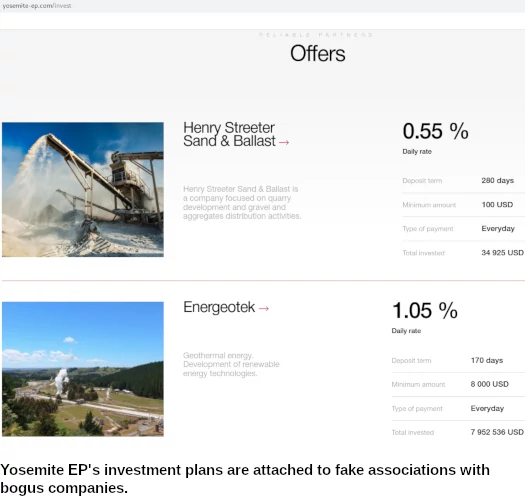 As far as I can tell Yosemite EP isn't MLM, so BehindMLM won't be publishing a separate review.
For an explanation as to why SeedChange scammers have rebooted for a third time, we turn to Alexa.
As per Alexa traffic estimates for SeedChange's current website, traffic went into decline from late October: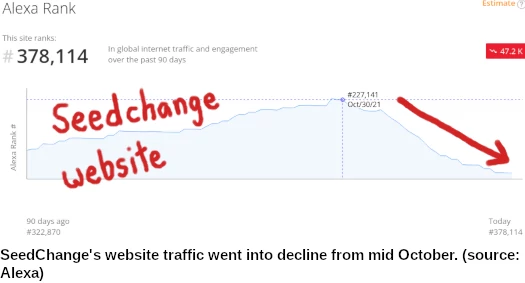 Yosemite EP was launched a few weeks later.
At time of publication Alexa pegs the US as the only notable source of traffic to SeedChange's website (97%).
Yosemite EP's website isn't old enough to generate reliable statistics yet, but it's probably the same story.
Whether US authorities pursue further action against SeedChange and Yosemite EP remains to be seen.
Update 13th April 2023 – The Seedchange scammers have rebooted again as Yosemite AP.