SCF collapses, withdrawals disabled + China exit-scam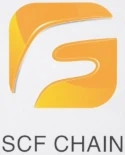 The SCF Ponzi scheme has collapsed.
Withdrawals have been disabled and the scam has trotted out a baloney "Chinese regulations!" exit-scam.
In disabling withdrawals on October 2nd, SCF (aka Standard Cross Finance), sent out the following notice to investors;
2023-10-02

Dear users in China:

In order to ensure the normal business development of the platform and to comply with local laws and regulations, the SCF Group Board of Directors finally decided to permanently withdraw from the Chinese market. For users in China, we will complete the user's asset liquidation within 7 working days.

Regarding the detailed asset liquidation process, we will introduce it in detail in a subsequent official announcement.

During the asset liquidation period, users in China will be restricted from using functions such as exchange, pledge, mortgage, adding liquidity, withdrawing principal, and withdrawing reward income. After exiting the Chinese market, all new users in China are prohibited from registering wallet IDs.

The above decision only applies to users in China, and users in other countries will not be affected.
SCF investors in other countries however soon learned they were unable to withdraw.
This prompted an update from SCF, confirming withdrawals were disabled.
The change process mainly affects the Chinese market, but due to the system's too-tight relationship with China, the company has to forcefully suspend deposit and withdrawal activities to finalize data.
This is of course all baloney.
SCF is run by Chinese and/or Russian scammers hiding in Asia (outside of China). It also holds staged marketing events in Asia to woo new investors.
Solicitation of SCF investors however is pitched at and primarily takes place outside of Asia. This is reflected in visits to SCF's website.
As of August 2023, SimilarWeb tracked ~413,000 visits to SCF's website. 21% of that traffic originated from Russia. 17% was from Venezuela, 13% from Poland, 11% from Australia and 10% from the UK.
SCF is not active in China. At least not to any meaningful extent.
Furthermore, SCF's posturing of trying to adhere to Chinese "local laws and regulations" is ridiculous.
At a minimum SCF's passive returns investment opportunity is a securities offering.
SCF is not registered to offer securities in any jurisdiction, meaning the company commits securities fraud and operates illegally the world over.
SCF is a reboot of the collapsed Fintoch Ponzi scheme. Both scams are headed up by Boris CEO "William Thompson".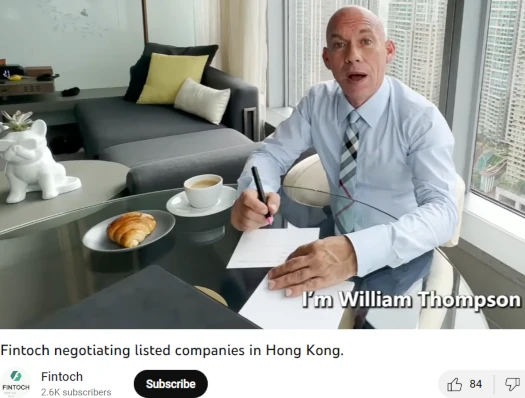 Thompson is played by US national Joel Fry.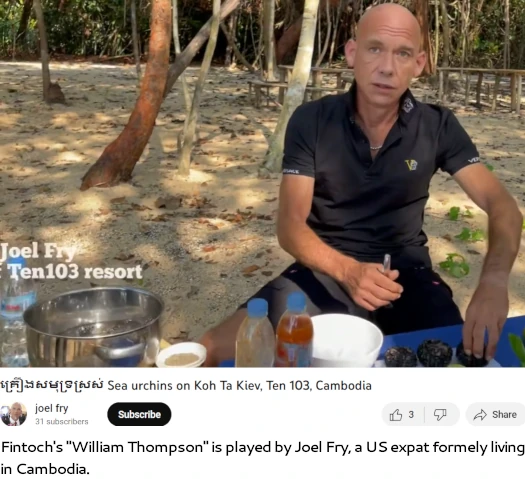 Fintoch collapsed following regulatory fraud warnings from Singapore, Malaysia and Canada.
Thus far SCF hasn't received any fraud warnings but investigations into Fintoch could be going on behind the scenes.
Whether SCF reboots for a third "within 7 working days" remains to be seen.