FTC sues Redwood Scientific Technologies over consumer fraud

The question of why Redwood Scientific Technologies stalled on providing the FTC with requested documents for over a year has been answered:
Redwood knew a regulatory lawsuit would follow.
In hindsight I can't say I blame them really. Turns out consumer fraud is just the tip of the Redwood iceberg…
Prepare to be disgusted.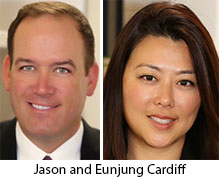 On October 10th the FTC filed a sealed lawsuit against Redwood Scientific Technologies for consumer fraud.
Named defendants in the lawsuit are
Redwood Scientific Technologies (parent company of RengaLife)
Jason and Eunjung Cardiff (owners)
Danielle Cadiz (a Redwood executive since December 2016)
Identify LLC (a related Wymong company)
Advanced Men's Institute Prolongz LLC (Redwood's prior company name)
Run Away Products LLC (New York company used to advertise Redwood products) and
Carols Place Limited Partnership (a related asset management limited partnership, owned by the Cardiffs)
As per their lawsuit, the FTC alleges the above defendants made
false and unsubstantiated claims for dissolvable film strips advertised for smoking cessation, weight loss, and male sexual performance; a related autoship continuity program resulting in unauthorized shipments and charges; abusive telemarketing through robocalls; and unsubstantiated earnings claims for a multi-level marketing scheme.
The MLM scheme in question is RengaLife.
Launched earlier this year, RengaLife has since been closed amid the ongoing FTC investigation into Redwood Scientific Technologies.
In addition to recent fraud through RengaLife, the FTC allege
Jason Cardiff, Eunjung Cardiff, and Danielle Cadiz have for years operated a fraudulent multi-pronged scheme that has bilked consumers out of millions of dollars through baseless advertising claims for products that purport to alleviate serious health conditions, while also enrolling consumers in unwanted autoship programs that have resulted in millions of dollars in unauthorized charges.
Redwood products in question (all of which were marketed through RengaLife) are TBX-Free, Eupepsia Thin and Prolongz.
The FTC claims Redwood harmed consumers by
making "false or unsubstantiated claims" regarding the products
using "abusive telemarketing practices"
offering fake money-back guarantees
enrolling them in "autoship continuity plans" without permission
making it difficult to cancel unauthorized autoship plans
The FTC's fifty-two page complaint details numerous examples of Redwood product marketing and "deceptive sales and billing practices".
With respect to RengaLife, the FTC states the
defendants did not have actual earnings data for Rengalife members at the time they made their earnings claims, nor did they have any basis for earnings claims based on the sale of Redwood film strips, because those products have never been sold without deceptive and unfair practices.

The Rengalife program is structured such that, if members follow Defendants' instructions for advancing through the program by recruiting new members, the vast majority of participants will lose money, not earn substantial income.
The FTC alleges multiple violations of the FTC Act, Restore Online Shopper's Confidence Act, Electronic Fund Transfer Act, Telemarketing Sales Rule across sixteen counts.
The FTC's sought ex-parte TRO was granted on October 10th. A preliminary injunction hearing was scheduled for October 23rd.
Despite receiving notice of the hearing, Redwood as a corporation failed to make an appearance.
On October 24th the FTC's requested preliminary injunction against Redwood was granted. The court also ordered an asset freeze and appointed a Receiver.
Separate injunctions were later issued against Jason and Eunjung Cardiff earlier this month.
Assets seized by the Receiver thus far include luxury watches and jewelry insured for over $1.1 million dollars.
One item beloning to Eunjung Cardiff, described as a "ladies ring round center stone 8.5 cts, VS2 with diamonds", is insured for $532,500.
A November 1st filed report by the appointed Receiver reveals that upon attending Redwood's offices, he found a warehouse worker moving Redwood inventory into a suite owned by People United for Christians (PUFC).
The Receiver's report describes People United for Christians as a "virtual ministry", of which Jason Cardiff is the "Master Prophet" of.
The operations of Redwood Scientific Technologies, Inc. (Redwood) and the PUFC are intertwined and comingled.
People United for Christians employees observed by the Receiver were
were cutting small swatches of cheesecloth representing an item of religious significance.

One full-time employee and one part-time employee also did computer input reflecting the amount of money received for a particular campaign.
Campaigns were sent out to a mailing list obtained from Cardiff's former faither-in-law, Peter Popoff.
According to information on the internet, Mr. Popoff is a televangelist who has been accused for at least the past 30 years of making deceptive or fraudulent claims to heal sickness and promoting products such as "blessed water" and "holy sand" to potential susceptible and vulnerable viewers.

The information also reports that Mr. Popoff, referring to himself as a Prophet, promised "fabulous extreme fortune" and "miracles" in exchange for donations to his organization.
Examples of campaign material Cardiff sent out revealed "mass-produced letters" that contained
faux hand written notations, check marks, underscores, asterisks, circles and encouragement to read on, in green ink.

There is also an extensive use of bold type. The letter is overflowing with religious terminology, promises from God, divination of future events and assurances of money to come to the target individuals.

Text contained in letters include the following:

The powerful events I witnessed in the spirit realm (that) reveal that your upcoming future is altogether ASTOUNDING.

Realize one thing: God would never direct me to write you like this if He wasn't ALREADY TAKING MEASURES TO BLESS YOU!

I tried to make sure that you had this MIRACULOUS ANOINTED OIL in your hands…Steps one through three involve putting the miraculous anointed oil on painful
areas of the body.

Step four involves putting the miraculous anointed oil on a cell
phone and mailbox to facilitate the notification and receipt of money "a LARGE SUM OF MONEY sooner than you think."

Following the promises is a strong request, almost a directive, to send a donation of $40 to $250 to "see God move with your prayer needs."
One recent campaign is believed to have netted PUFC "an average of $40,750 a month".
When needed, PUFC employees were used to package Redwood products.
Employees of PUFC stated that after the third quarter, 2017, employees did not receive checks with paystubs and that at year end they did not receive 2017 W-2 reports for their use in completing their taxes.

The employee stated that when she pressed Mr. Cardiff, he became very angry and referred her to a Redwood supervisor who told her PUFC had not reported any information to the Internal Revenue Service and therefore, the employees did not need to either.
Upon interviewing Jason Cardiff onsite, the Receiver concluded he'd likely been lied to.
The Receiver directed Mr. Cardiff to Section XVI. paragraph E. of the TRO which requires the Receiver to take custody, control, and possession of various valuable articles.

Mr. Cardiff told the Receiver that all of the items listed in the TRO had been liquidated over the past few years.

He first said the items had been liquidated over the last two to three years and then later said over the last four to five years.

He further stated that everything was sold for cash at pawn shops overseas and most items were sold at pawn shops in London.

He also told the Receiver that he had no records reflecting the sale of any of the assets detailed in the TRO.
Liquidate over a million in assets through pawn shops and have no record of any of the sales? Seems legit…
The Receiver then asked Mr. Cardiff about item 25, his wife's (defendant Eunjung Cardiff) 8.5 carat diamond ring which is insured for $532,000.

In response, Mr. Cardiff explained that the ring was sold in Abu Dhabi and proceeds of the sale were wire transferred to a trust in the Cook Islands.

He stated there are currently no funds in the trust because the funds were wire transferred back to the United States to fund business operations.

In response to further questions from the Receiver, he stated that neither he nor his wife is a trustee of the Cook Islands trust and he does not know how the trust works or who provides instructions to the trust to transfer funds.
Allegedly sell a ring for half a million dollars. Then allegedly transfer the money to an offshore trust you allegedly know nothing about…?
Yep, obviously nothing suss going on here.
The Receiver obtained a current insurance policy for the jewelry from Roger Stone Insurance agency.

The policy period is from February 11, 2018 to February 11, 2019 and the annual premium is $16,868.77.

The coverage still includes the 8.5 carat diamond ring.

The Receiver will investigate this issue further, but has preliminarily concluded that Mr. Cardiff's explanation about the disposition of these valuable assets that remain insured and the operation of the Cook Islands trust strains credibility and truthfulness.
In addition to telling porky pies, it appears Cardiff also destroyed evidence requested by the FTC.
As revealed via the Receiver's interview with Danielle Walker;
The Receiver asked Ms. Walker if Mr. Cardiff or anyone else issued instructions to destroy computer files after receiving the FTC's Civil Investigative Demand (CID).

The CID instructed Redwood to search all computer files for these key words and to produce any responsive documents to the FTC.

Ms. Walker told the Receiver that Mr. Cardiff instructed Redwood's employees to search their documents for these key words and to delete any documents with any of the key words.

According to Ms. Walker, Mr. Cardiff said "that if the FTC got a hold of anything with key words, especially those that discussed 88%, we would all be in a lot of trouble and we would lose everything."
How very "Master Prophet" of him.
As to Redwood's business operations, the Receiver concluded the company
cannot be continued profitably.

Financial information below fully describes the hopelessly insolvent financial condition and operation of the Receivership Entities.

In addition to negative cash balances of about $114,000, there are approximately $5.0 million in current liabilities.

The audited financial statements for 2015 and 2016 from Redwood's independent auditor show accumulated losses of about $9.9 million as of December 31, 2016.

Redwood's financial records, which appear to be incomplete and not fully current, show additional net losses from January 1, 2017 through October 12, 2018 of approximately $1.99 million, indicating accumulated losses could now total about $11.9 million.
Still enough for Jason Cardiff to buy a half mill ring for wifey but.
I've added the FTC's Redwood lawsuit to our list of tracked cases, so stay tuned for updates as we receive them.