Quanta Review: Passups & personal development

When an MLM company goes into prelaunch, how they conduct their prelaunch is usually indicative of how the opportunity will fare come launch.
With this in mind, a visit to the Quanta website isn't very promising: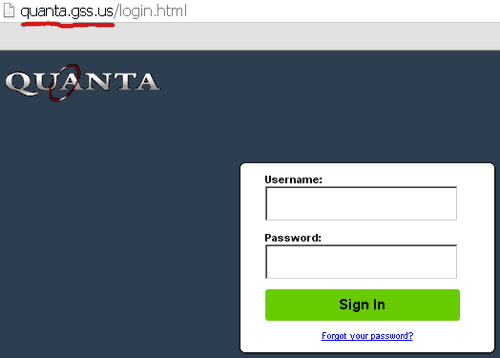 You can login and… well that's it. Hitting the website with an affiliate referral link isn't much better, although it does provide a video that names the co-founders of Quanta: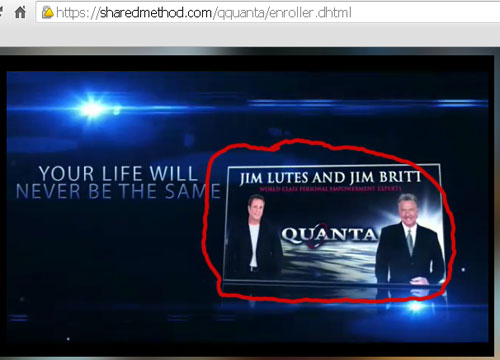 Jim Lutes and Jim Britt feature on a number of official Quanta marketing videos, none of which appear to the general public on the Quanta website. If you want to see them, you've got to hit up the YouTube accounts of various Quanta affiliates: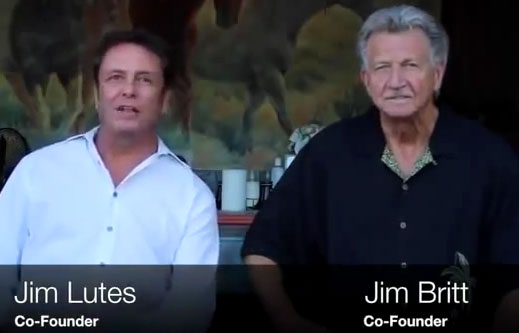 Taken from Jim Lutes' website ("jimluteslive.com"),
Say the name Jim Lutes and chances are a top performer in your company has attended one or more of his dynamic trainings over the last few years.

Having taught his branded form of human performance since the early 1990s, Mr. Lutes throughout his career to to (sic) sold out trainings on personal growth into worldwide markets.

Based in San Diego California Jim has taught seminars for, corporations, sales forces, individuals and athletes.

In addition, Jim has been involved in the Direct Sales industry for over 18 years as a sought out trainer and top company producer breaking records in the companies he has aligned himself with.

"My goal is to take that embryonic greatness that exists inside every person in America, foster it, empower it and then hand them personal strategies based on solid principles that allow them to take that new attitude and apply it to creating a life masterpiece".
Uh… yeah, ok then.
Jim Britt meanwhile seems to have a thing for cracking codes: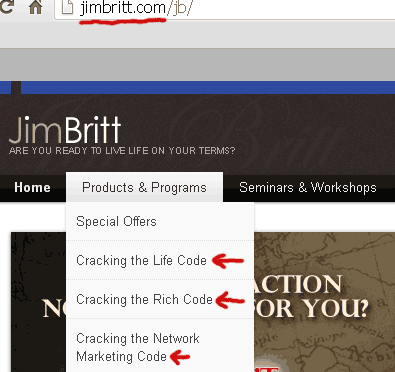 Jim Britt is the author of numerous best-selling books and programs. Some of his many titles include Rings of Truth, Do This. Get Rich-For Entrepreneurs, Do This. Get Rich! for Network Marketers, Unleashing Your Authentic Power, The Power of Letting Go, and Cracking the Rich Code.

He is an internationally recognized business leader who is highly sought after as a keynote speaker for all audiences.
On the product side of things what we do know is that they are going to be orientated towards "personal development", but other than that specifics are scarce.
In my research for this review I saw time and time again Quanta's products glossed over as "the $25 product" or the "$100 product" by affiliates, so in any case they don't seem to be all that important.
One YouTube video I saw shed some light on the $149 "Fusion Program", marketing it as a combination of "The Power of Letting Go" and "Mind Masterpiece", past personal development programs authored by Jim Britt and Jim Lute (individually).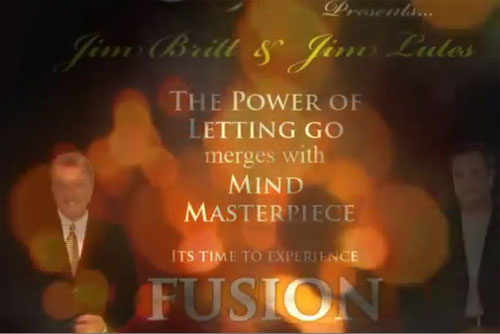 Jim Britt sells The Power of Letting Go for as a CD set on his website for $247: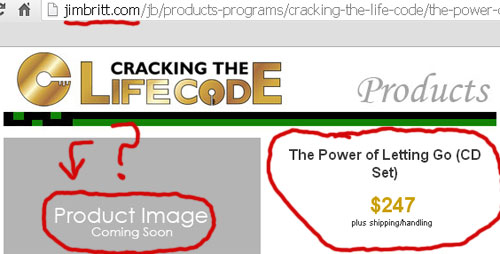 In a Quanta marketing video, Kyle McCue, credited as Quanta's International Vice President of Marketing, claims
With the quanta program, you're going to have the same knowledge that others have paid thousands of dollars for.
From what I've been able to piece together, here's a rundown on Quanta's product line-up:
Personal Performance Platform – $25 a month

Achievers Club Platform – $100 a month

Fusion Program MP3 Audio – $149 one time

The Experience Digitally Delivered Program – $495 one time (product doesn't exist yet)
Going off of what we know about the Fusion Program, I think it's a safe bet that pretty much all of Quanta's product offerings are going to be rehashes of previously released Britt and Lutes training and personal development courses.
On the compensation plan of things, Quanta uses a perpetual 1-up plan. Each of the product offerings above acts as a level within the compensation plan, with affiliates required to either self-purchase or make a retail sale to qualify for pass-ups at that level.
Once qualified, affiliates then receive commissions from others they convince to buy-in at that level.
Every 2nd, 4th, 6th and every 5th "sale" thereafter is passed up to the affiliate who recruited you – leaving you the first, third, fifth and every other "sale" that's not a perpetual 5th.
100% of the money paid is passed up and paid out as commissions, meaning that the possibility Quanta will just be filled with affiliates paying themselves $25, $100 or $125 a month is very real.
I couldn't see any mention of an additional affiliate fee, so I have no idea if retail is even possible.
Even if it is though, Quanta is clearly not aimed at a retail market. There's no information on the company's website, with the opportunity being solely marketed on "ZOMG 100% FREAKING COMMISSIONS!"
Quanta themselves don't appear to be too phased by this, wholly encouraging it by referring to affiliates buying in at various levels of the compensation plan as an investment: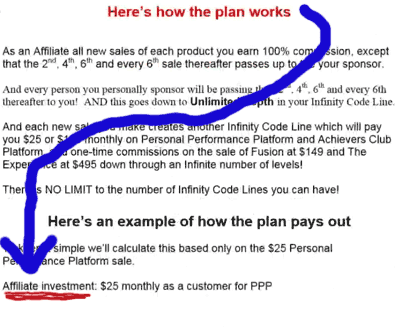 And that's not some affiliate mock-up either, that's straight from the official Quanta compensation plan material they are currently providing affiliates.
So, you join Quanta, you buy your way in at all four levels and then you make money by getting others to buy in, who then go off and do the same.
Quanta sits at the top off the pass-up chain, skimming every 5th payment of those directly under them (who skim every 5th of those under them etc., etc., etc.).
Product? Who cares… just sign up a bunch of people and get them to gift you $125 a month (there's no other word for "100% commissions").
People who are going to crap on about how "this is no different to Empower Network" or "Quanta can't be a gifting scheme because it has products!", over to you…
(Empower Network has an affiliate fee but is still a gifting scheme if the majority of customers are affiliates, and plenty of gifting schemes attach products to themselves these days.
Bottom line? If you're paying 100% commissions and have little to no retail, all you're doing is shuffling affiliate money amongst those affiliates who have recruited the most.)
Footnote: What's up with this MLM trend of two dudes placing themselves at the top of a giant pass-up scheme and going on and on about "100% commissions"?