Qivana Review: Autoship concerns & missing information

Qivana launched in 2009 and operate out of the US state of Utah.
Heading up Qivana is co-founder Derek Hall (below right), who serves as CEO.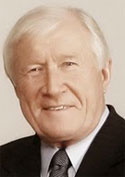 Refreshingly, Qivana don't shirk from naming past companies its execs have been involved in:
Derek's career has been focused on growing sales revenues and profitability for a variety of industry leaders. He has served as President and CEO for Nature's Way, Botanicals International, Integrative Therapeutics, Unigen USA and Univera.

In addition, he served as Vice-Chairman and CEO of ECONET, Inc. His success of achieving and maintaining profitability at the companies over which he has presided is a matter of record.
Usually MLM companies will acknowledge involvement of their execs in other MLM companies, but rarely cite a name. Sometimes this is easy to research and sometimes it takes a little more digging. Either way it's annoying, so full points to Qivana for complete disclosure.
As for the companies Hall has been involved in, they've been around for a while and from the brief research I did appear to be well-established in the industry. A common theme of dietary supplements, health and nutrition runs through all of them.
As at the time of publication I haven't reviewed any of the companies on BehindMLM, so I can't really go into any specific details on each of the opportunities. That said I did look each up, and specific to Hall's involvement didn't spot any pressing points of concern.
In early 2009 there was some kefuffle when Hall left Univera (of which EcoNet is the parent company).  Shortly after Qivera launched, Univera filed a lawsuit (MLM Watchdog)
against Qivana LLC and its CEO, Derek Hall, for intentional interference with economic relations, unfair competition, and misappropriation of trade secrets.

The suit relates to actions taken by Qivana that are detrimental to the structure and integrity of Univera's business operations and that threaten the businesses of Univera's independent distributors (Associates).

The complaint alleges that Qivana has attempted to target a certain group of Univera Associates in order to persuade such Associates to breach their Associate Agreements with Univera and to violate Univera's Policies and Procedures.
Given Hall was CEO of both Univera and EcoNet, they appear to have been upset he left and worried he'd raid the company's affiliate-base.
By the end of 2010 (approx a year and a half later), the lawsuit was settled:
Univera, Inc., announced today that it has reached a settlement in two lawsuits filed in Federal Court in the Western District of Washington and the Middle District of Florida, and one lawsuit filed in Utah state court (collectively, the "Litigation").

The Litigation involved Univera, Inc., Qivana, Inc., Univera's former CEO Derek Hall, and three former Univera Distributors: John Terhune, Marshall Douglas, and Joe Land.

"From the beginning, Univera's actions in the Litigation were designed primarily to protect the businesses of countless independent distributors (Associates) who were adversely affected by the actions that led to the Litigation," said Thomas J. Hoolihan, Executive Vice President and General Counsel for Univera and its parent Company, ECONET, Inc.
Unfortunately 'the terms of the settlement were not disclosed', so how the lawsuit was settled is a mystery. In any event, both Univera and Qivana are still in business today and appear to have successfully moved on since.
Read on for a full review of the Qivana MLM business opportunity.
The Qivana Product Line
Qivana's flagship product range is branded "Qore", with the company explaining
No single product can deliver everything your body needs and your time is too valuable to wade through hundreds of confusing products.

That's why we created Synergistic Health Systems—giving you the power of many products with the simplicity of a single product. We've removed the guesswork while offering efficacy unlike any other company.

QORE is your foundation for optimal-aging. Aging well is a choice you must make. QORE makes it easy with a very practical daily regimen offering nutrients tailored to your body's core systems—your heart, immune system and digestive tract.
The products that make up the Qore range include
Qore Probiotic – "improves digestion, immune system function, and nutrient absorption"
Qore Essentials – "a daily blend of Asian herbs designed to help you reach your biogenetic potential"
Qore Defense – "made with ingredients clinically proven to activate, support, and boost immune system function with daily use"
Qore Detox – "contains Puratox, an exclusive blend of natural products, with a scientifically validated ability to rid your body of heavy metals, free radicals and toxins"
Qore PM – "combines a centuries-old formula from Asia, with cutting-edge sleep research, in a balanced formula to address all areas of sleeplessness"
Two additional product ranges are available under the Metaboliq ("A world class system that can correct and reset your metabolism") and Prime ("nitric-oxide activator") brands.
Metaboliq Max Burn Pack – "ensures your successful total body transformation by offering a simple step-by-step program"
Metaboliq Burn Pack – as above, smaller (and presumably cheaper) pack
Metaboliq Shake – "two delicious flavors (chocolate and vanilla), expertly-engineered to correct your metabolism"
Metaboliq Bar – "a healthy snack or part of a METABOLIQ meal"
Metaboliq Boost – micronutrient capsules
Metaboliq Resist – "this natural mint will help you overcome your craving for those sweet treats that add unnecessary calories"
Metaboliq Recharge – " this powerful blend of amino acids ignites the mitochondria in your muscles, increases its fat-burning efficiency, and burns excess fat stores for 2-3 hours at a time"
Prime – "the most powerful, potent and broad spectrum N-O formula on the market"
Unfortunately, Qivana do not provide retail pricing for their products on their website.
The Qivana Compensation Plan
The Qivana compensation plan offers retail commissons, with residuals paid out via combined binary and unilevel compensation structures. Various other incentives and bonuses are also on offer.
Retail Commissions
Qivana offer retail commissions on their products to preferred customers (customers who elect for a monthly autoship order), with the commission paid out being the difference between the wholesale and preferred customer price of the products ordered.
Unfortunately Qivana also mischaracterize affiliate purchases as being able to pay out retail commissions too:
Business Owners purchase products at the discounted wholesale price and then sell them at the retail price, keeping the difference.
Whether or not retail customers can purchase direct from the company, outside of the autoship program is unclear.
Also unclear is any indication of what a typical retail commission percentage in Qivana might be, as the company does not provide retail or wholesale product pricing on their website.
Recruitment Commissions
When a Qivana affiliate recruits a new affiliate, they are paid a "Fast Start Bonus" on that affiliate's first product order.
How much of a bonus commission is paid out is determined by the recruiting affiliate's standing monthly autoship order:
100 PV autoship = 10% bonus
200 PV autoship = 20% bonus
200 PV autoship affiliates also earn an additional 5% on the first product orders of any affiliates recruited by their personally recruited affiliates.
Binary Commissions
Residual commissions in Qivana are paid out using a binary compensation structure.
A binary compensation structure places an affiliate at the top of two binary teams, left and right.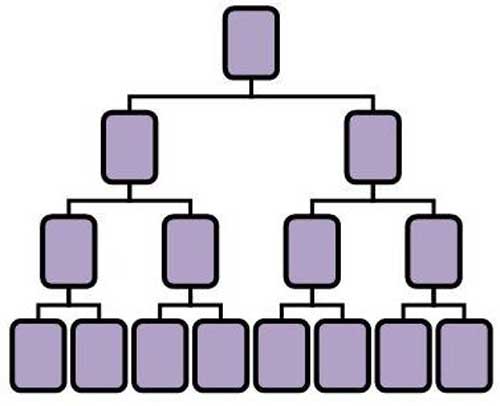 These teams are made up of recruited affiliates (both direct and indirect recruits), and any preferred customers an affiliate might have.
Sales volume from product orders is tracked through the binary, with a Qivana affiliate paid 5% of the volume matched on both binary teams. Binary commissions are calculated weekly.
In order to qualify for binary commissions, a Qivana affiliate must have personally recruited at least two affiliates, have a downline generating 500 Group Volume (GV) a month and be personally generating at least 100 Personal Volume a month (50 PV of which must be an autoship order).
Binary Bonuses
To encourage Qivana affiliates to grow their binary teams, the following incentives are offered:
4000 GV of sales volume on each binary team a week within 75 days of joining the company = iPad
6000 GV a week in sales volume on each binary team = Car Bonus ($300 for Platinum affiliates, $500 for Platinum Pro, $750 for Executive Diamond and $1000 for Royal Diamond)
8000 GV in weekly sales volume on each binary team, achieved twice in any four-week period = "a DreamWeek vacation for two"
Leadership Bonus Pool
Qivana's Leadership Bonus Pool is a residual unilevel commission.
A unilevel compensation structure places an affiliate at the top of a unilevel team, with every personally recruited affiliate placed directly under them (level 1):

If any of these level 1 affiliates recruit new affiliates of their own, they are placed on level 2 of the original affiliate's unilevel team. If any level 2 affiliates recruit new affiliates, they are placed on level 3 and so on and so forth.
Qivana pay commissions down a theoretical unlimited number of unilevel levels, however commissions are paid out on generations rather than directly on levels.
A unilevel generation in Qivana is defined by a Silver Pro ranked affiliate in any given unilevel recruitment leg (note that generations in each unilevel leg are defined independently of the other legs).
Once a Silver Pro ranked affiliate has been found, all affiliates between the affiliate at the top of the unilevel team and that affiliate in that leg are defined as the first generation.
Once another Silver Pro affiliate is found further down the recruitment leg, all affiliates between the first Silver Pro and second Silver Pro ranked affiliate are defined as the second generation.
Using this generation definition, Qivana affiliates can be paid down a maximum of seen generations, as per the following qualification criteria:
Gold affilite (200 monthly PV and four affiliates recruited) = paid out on one generation
Platinum (200 monthly PV and six affiliates recruited) = paid out on two generations
Platinum Pro (200 monthly PV and eight affiliates recruited) = paid out on three generations
Diamond (200 monthly PV and twelve affiliates recruited) = paid out on four generations
Executive Diamond (200 monthly PV and sixteen affiliates recruited) = paid out on five generations
Presidential Diamond (same as Executive Diamond qualification) = paid out on six generations
Royal Diamond (same as Executive Diamond qualification) = paid out on seven generations
Note that Qivana do not provide complete affiliate membership rank qualification, so I'm unable to provide the exact differences in qualification criteria between the Executive Diamond, Presidential and Royal Diamond affiliate ranks.
Also note that the percentage paid out on the generations varies from month to month, with Qivana stating the percentage is subject to them paying out "50% of all bonus volume".
No specifics or examples of the percentage payout is provided, with Qivana only stating that the Leadership Bonus Pool 'can account for up to 75% of (an affiliate's) total weekly commissions'.
Mega Bonus
The Mega Bonus is an annual payout to Qivana affiliates who qualified at the Diamond rank or higher:
Diamond – $10,000
Executive Diamond – $15,000
Presidential Diamond – $25,000
Royal Diamond – $50,000
Crown Diamond – $150,000
Elite – $300,000
Executive Elite -$400,000
Presidential Elite -$500,000
Royal Elite -$700,000
Crown Elite – $1,000,000
The Mega Bonus is paid out monthly, as long as an affiliate maintains the required rank.
Unfortunately Qivana do not provide affiliate rank qualification requirements in their compensation plan material, so what is required to maintain these ranks is unknown.
Joining Qivana
Qivana provide no information on their website indicating how much affiliate membership costs (standard or otherwise).
I clicked "enroll" on their website in an attempt to find out, and was met with the following "server error" screen:

Conclusion
Whether by design or otherwise, there is currently too much information withheld by Qivana to warrant taking their business opportunity seriously.
Not providing basic affiliate joining costs and affiliate rank qualification requirements is just not good enough.
Analyzing what information is provided by Qivana reveals a decent enough product range (on the assumption that the products are not overpriced, which we don't know because Qivana fail to provide any prices), but several red-flags within their compensation plan.
Qivana's compensation plan reads like a chain-autoship recruitment scheme.
The problems start when one takes into consideration the "active" requirements affiliates must adhere to:
An active Business Owner is defined as having at least 50PV monthly rolling volume and at least 50PV AutoShip.
Requiring affiliates to be on an autoship order for commission qualification (at any amount) throws into question the motivation behind the purchase of said products.
Are affiliates purchasing product to qualify for commissions or because they genuinely want them? With Qivana forcing affiliates to have an autoship order to participate in the income opportunity, the latter is a difficult case to argue.
50 PV autoship appears to be the minimum "active" (commission qualification) autoship requirement, but through the "QuickStart Bonus", Qivana actively reward affiliates who spend more on monthly autoship with a higher commission percentage.
Hardly a co-incidence, the 200 PV in autoship required to qualify for the higher QuickStart Bonus percentage is the same as the monthly PV requirement to maintain the ranks that pay out via the unilevel.
Quite obviously, the idea here is that affiliates sign up to a 200 PV monthly autoship order and then focus on the recruitment of new affiliates who do the same.
If you look closely, this is given away in the copy used to market Qivana's compensation plan. Take this excerpt from Qivana's description of their Leadership Pool Bonus:
The Leadership Bonus Pool offers another way to get paid by earning commissions on personal enrollees and their downline.

As your rank and the number of people you personally sponsor on AutoShip increases, the number of generations you can earn in the Leadership Bonus Pool also increases.
From the same bonus, there's an air of pressure applied to new recruits to purchase products – once again for no other reason than commission qualification:
Purchasing 500PV as your initial order automatically qualifies you to receive Leadershop (sic) Bonus Pool on your first generation for your first four weekly commission cycles with no other requirements.

Purchasing 1000PV on your initial order automatically qualifies you to receive Leadership Bonus Pool on your first generation for your first twelve weeks with no other requirements.
Buy products, sign up to autoship, recruit affiliates who do the same and get paid.
Advancing up the affiliate ranks is also in-part tied to recruitment (requiring sixteen recruited affiliates at the Executive Diamond level), although the full qualification criteria is for whatever reason not provided.
The end result is a business model that in all likelihood ignores retail altogether (hence the lack of pricing provided), and instead winds up being a chain-recruitment scheme. I'd be very surprised if any retail activity was taking place within Qivana.
Approach with extreme caution.