Prelaunch Australia: An Income strategy product line?
The highest distributor payouts in the world.

A strategy designed not to leave anyone behind.

The potential to profit from everyone who joins after you.

Doubling your income every seven months with no extra effort at all.

The largest global prelaunch in history.

Don't watch our global success happen, be apart of it.

-Prelaunch Australia July promotional video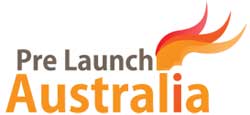 The above are just some of the claims currently being used to promote the relatively new PreLaunch Australia MLM business opportunity.
Sounds dodgy? You betcha! So today I'm going to take a look at who PreLaunch Australia are, what their product is and who's backing them.
Note that at this stage information about the company is scarce (a giant red flag in itself) but this is probably as close to a review as your going to find. Well, that is until whatever PreLaunch Australia are going to call themselves once they launch, actually launch.
Who are PreLaunch Australia?
PreLaunch Australia claim that their income strategy was developed in Melbourne, Australia – but beyond that they don't divulge any information about themselves.
This in itself should be enough to make most people run.
Obviously to sweeten the deal Prelaunch Australia aren't charging for people to sign up – but really, you're still putting your trust into people and a company you've got no idea about.
Think about it, does it sound like it's going to be around for the long term if they're keeping a tight lid on who they are?
PreLaunch Australia themselves note that
MLM experts note that most income earned in any opportunity comes from promoting and joining during the opportunity's early stages. Now you have that same opportunity.
Any opportunity!? No. I think PreLaunch Australia will find it's just the recruitment dependant scam opportunities that work this way.
Any legitimate MLM business opportunity should be able to sustain new members and offer them a relatively equal chance at financial success over the long term – the really good ones do so for the life of the company.
PreLaunch Australia pretty much spell out what they're here for in the above paragraph – quick prelaunch hyped up riches following a classic split and run.
This is why they don't reveal who's running the business or who they are affiliated with. Nobody is joining a dead-in-the-water opportunity now, are they.
Note: A domain whois on prelaunchaustralia.com does reveal the name 'Brandon Walsh' from the US, but the .COM was registered back in August 2009 and Walsh uses it as a lead capture page for MLM company 'It Works'.
PreLaunch Australia claim to be working with a 'technology company' and with It Works selling dietary products I believe the two at this stage are completely unrelated.
As an interesting note, the domain prelaunchaustralia.com expires on the 30th August 2011. No doubt PreLaunch Australia will be doing everything they can to secure the domain name when it expires.
The PreLaunch Australia Product Line
PreLaunch Australia don't appear to be selling any actual product, at least not directly themselves.
The company describe their product as a 'team building income strategy designed to not leave anyone behind'.
In other words, as a company itself PreLaunch Australia doesn't have a product. Rather they are selling the opportunity to use their 'income strategy'.
So, with no retailable product this means the real opportunity here is the recruitment of others. Or to put it professionally, 'lead generation'.
This theory is further strengthened by the following description of what PreLaunch Australia are going to do after their launch;
After the launch, we will reveal a strategy that will boost the growth of your income.
Note the mention of 'your income'. PreLaunch Australia aren't going to show you how to generate an income, they're going to show you how to grow your income.
This naturally assumes you already have an income stream in place (ideally from an existing MLM opportunity). Now what's something any MLM business eventually needs in order to flourish in the long term?
Leads.
Foreward: The following analysis is speculation and an educated guess. If it turns out to be wrong I will update accordingly. Given the information currently being made available by PreLaunch Australia, the following paragraphs are my current thoughts. /end foreward
PreLaunch Australia claim that by 'that by using our strategy you can get a piece of the trillion dollar wealth transfer from top companies, like Google and Groupon'.
The only link between these two companies that I can see is online advertising, in the form of Adsense. Google own Adsense and Groupon utilise Adsense to market their brand.
Given that these are the two specific companies PreLaunch Australia have deliberately name dropped on their website and that they mention they've got a 'technology based' MLM company behind them, I'd be inclined to say that they've most likely partnered with some sort of online advertising mob.
Given that PreLaunch Australia themselves seem to be purely focusing on lead generation –
The key to your success is to share your website with business owners, marketers, family, friends.

Soon everyone will be promoting Pre Launch Australia, so make sure you promote it first!
(seriously, what is this – the 80's?)
I'd imagine that the basic idea is you recruit others into some sort of internet advertising business and then make a commission based off the total revenue spent by advertisers.
Given that they've mentioned Groupon, it could also be a mishmash of online advertising and coupons – where members themselves act as the commission agents to encourage businesses to advertise on a network PreLaunch Australia are representing.
This business model fits in with pretty much everything mentioned on PreLaunch Australia's website, although as I mentioned earlier, at this stage it might not be 100% accurate.
The PreLaunch Australia Compensation Plan
As of the time of publication PreLaunch Australia have not released any details about their compensation plan. All they've stated is that you have 'the potential to profit from everyone who joins after you' and the opportunity to 'double your income every seven months with no extra effort at all'.
I don't know about you but I don't know of a single legitimate opportunity or income strategy in the world that specifies the doubling of your income within a specific timeframe.
Hype much?
Conclusion
Full of Hype and promises but ultimately delivering nothing. This is pretty much the premise that PreLaunch Australia are currently operating on.
That and the instigated fear of not being a part of something potentially big (which they hope will make most people conveniently overlook the opportunity is shrouded in mystery), along with urging their members to recruit anyone they can.
This can be evidenced in the email PreLaunch Australia welcome members with shortly after joining;
This opportunity is being shared with thousands of people around the World right now, and you are in right at the start.

EVERYONE who joins this opportunity after you will be potentially a part of your business.

Timing is everything, so get the word out to everyone you care about today as we are preparing for the largest Launch in History!

You can begin sharing this opportunity with everyone you know immediately by telling them to go to your personal website. The more people you refer to your site that join, the better off you will be.
Anyone in the world can participate so spread the word right away.

People you care about can begin benefiting from this system right away but it depends on you sharing it with them. Don't wait another day to invite them to secure their position with Prelaunch Australia, just like you did!
In a nutshell, 'get out there and recruit as many people as possible. If they ask questions? WHO CARES – TELL THEM IT'S FREE!'
Given the obvious recruitment focused tone the pre-launch has taking I have no doubt that come launch, there will be some nominal fee to join as a paid member and become part of the compensation plan. From here there will be a massive push to recruit others, no doubt using the 'income strategy' (read: crappy online marketing ebooks) provided by the company PreLaunch Australia are affiliated with.
Typically companies like PreLaunch Australia charge a small joining fee so that the founders are guaranteed a short term income after the recruitment drive dies down shortly after launch.
With Prelaunch Australia however they are doing the reverse, free signups but ultimately the same idea. No doubt the founders are banking on there being enough signups come launch that people will find coughing up the small joining fee irresistible.
Then pretty much the same thing happens. The founders walk away with their handsome signup fee profit and the company dies after recruitment dies down.
To put it crudely: Same shit, different smell.
With a launch date set for September 10th (no doubt deliberately just before 9/11),  PreLaunch Australia is shaping up to be one MLM business opportunity you'll probably want to stay well clear of.
Update 31st July 2011 – With some additional information from BehindMLM reader 'Mary Pat Fisher' left below, I've been able to ascertain that PreLaunch Australia, along with various other sites are nothing more than lead generators for a distributor of MLM company MyShoppingGenie.