Paraiba World securities fraud warning from Switzerland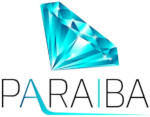 Paraiba World has received a securities fraud warning from FINMA.
FINMA is Switzerland's stop financial regulator (SEC equivalent).
As per FINMA's March 29th warning, Paraiba World is "not entered in commercial register".
In other words, Paraiba World has not registered its passive investment opportunity with FINMA.
This is the equivalent of a securities fraud warning in other jurisdictions.
FINMA's Paraiba World warning specifically targets promotion in Switzerland, under "Paraiba World Switzerland".
The cited corresponding website address is "paraiba-world.ch", which is used to promote Paraiba World in German.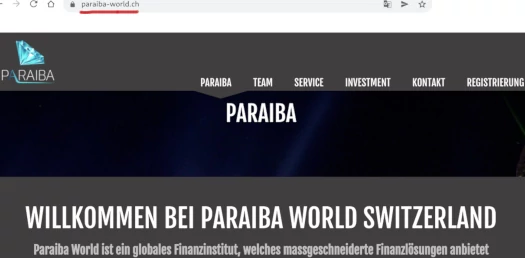 Attempting to register redirects to Paraiba World's official website, under affiliate referral code "2681". A "Paraiba World CH" marketing video on the site, is hosted on a YouTube channel bearing the name "Roland Fassler".
Channel subscriptions suggests Fassler might also be an investor in the mostly collapsed Crowd1 Ponzi scheme.
There's a few Roland Fassler social media accounts in Switzerland. I wasn't able to confirm any specific one to Paraiba World Switzerland though.
The domain "paraiba-world.ch" was privately registered in April 2021.
Paraiba World itself pitches a daily ROI and markets itself as a "unique private bank".
The Ponzi scheme is run by CEO Erich Ely, a former German promoter of the notorious OneCoin Ponzi scheme.
Switzerland is the third jurisdiction to take regulatory action against Paraiba World. Similar Paraiba World securities fraud warnings have been issued by Germany and Austria.
Website traffic to Paraiba World has been in decline over the past few months.
Alexa traffic estimates suggest Paraiba World recruitment is taking place in Panama (34%), Honduras (24%) and Russia (20%).
Neither Paraiba World or Erich Ely are registered to offer securities in any of these countries.