Kristijan Krstic extradition punted to Minister of Justice

The Serbian Court of Appeals has rejected Krstijan Krstic's appeal against extradition to the US.
US authorities are now one step closer to extraditing Krstic to the US, where he is facing criminal and civil charges related to fraud.
Krstic's extradition has been a drawn out process. The case was brought before the Belgrade High Court, who approved Krstic's extradition to the US.
The decision was appealed in the Belgrade Court of Appeals who, based on uncertainty, overturned the decision.
The case was punted back to the High Court, who again confirmed Krstic's extradition.
The decision was appealed again. On June 25th the Court of Appeals held a hearing, at which it was confirmed that
the conditions for extradition provided by the Extradition Treaty between the USA and Serbia and International Legal Assistance (have  been) met.
This ends the judicial process of Krstic's extradition. A final decision on the matter now rests with Serbia's Minister of Justice.
We don't have a timeline on how long that decision will take.

US authorities place Krstic (right) and ten accomplices at the center of an "organized criminal group" dating back to 2011.
Sixteen undisclosed scams were referenced, which netted Krstic and his accomplices over $70 million.
Krstic's lawyers have argued no crime was committed because no victim statements have been filed.
Since her arrest last July, Krstic's wife Xenia Faye Atilano Krstic has given birth.
The Krstics have four children, who they have lost custody of. Krstic's wife is currently being detained under house arrest.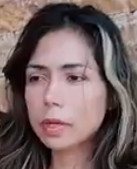 Upon the Court of Appeals rejecting her second appeal, Xenia (right) issued a statement to Serbian President Aleksandar Vučić;
My husband is the father of seven children, and together we have four… The youngest is only seven months old, the others are four, eleven and fourteen years old.

I want it to be heard about my life, I am the mother of those children, I have a small baby, I am very sad.

The news came to me that we would be extradited, that we would be separated from our children, that we would not be able to see them again, that is against my human rights.

What will become of them if they grow up without us?

We created them, we used to be a happy family, and then this happened.

Please, President Vučić, do not deliver us to America, please help.
Xenia claims she and Krstijan were "happy" before the US filed charges against them. She maintains her and her husband's innocence.
As alleged by the DOJ;
Xenia used her name and aliases to register investment platform domain names.
Based on the evidence, this doesn't seem to be a case of "wifey had no idea".
Maybe don't have kids if you're going to run a decade long multi-million dollar Ponzi empire?
Pending a decision from Serbia's Minister of Justice, stay tuned.