UK refuses to extradite OneCoin's Christopher Hamilton

A UK court has refused extradition of Christopher Hamilton to the US.
Hamilton was indicted back in 2019. He stands accused of laundering over $100 million in stolen OneCoin Ponzi funds.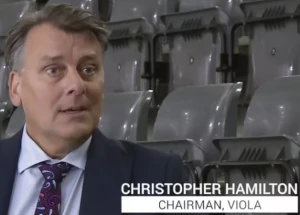 The last update on Hamilton's extradition was in August 2022. At the time a UK court had ruled Hamilton should be extradited.
This was based on Hamilton's fraud being primarily directed outside of the UK, and there being no active UK investigation into OneCoin.
The only known UK investigation into OneCoin, by the City of London Police, was infamously dropped in 2019.
Hamilton appealed the decision. And On November 16th the UK High Court denied Hamilton's extradition to the US.
The court ruled that, even without any active UK investigation into OneCoin, Hamilton "should face prosecution in Britain."
Judge Victoria Sharp said most of the alleged money laundering by Hamilton took place in the United Kingdom and that British police and prosecutors should investigate if Hamilton can face criminal charges in his home country.
Unfortunately, and this seems to be lost on the High Court, UK authorities have no interest in investigating OneCoin.
The Crown Prosecution Service (CPS) had previously said Hamilton should be prosecuted in the U.S. rather than the UK.
It's expected that the High Court's ruling will result in Hamilton getting off scot-free.
For evidence of this one need look no further than Hamilton's co-conspirator, Robert MacDonald.
MacDonald was also indicted in the US but was denied extradition early on for humanitarian reasons.
UK authorities have had the opportunity to prosecute Hamilton but, thus far, have failed to do so.