Police swarm Igor Alberts' & Andreea Cimbala's house

Dutch media are reporting several police units responded to a situation at Igor Alberts' and Andreea Cimbala's Netherlands residence.
The incident took place on Sunday evening and may have involved armed individuals.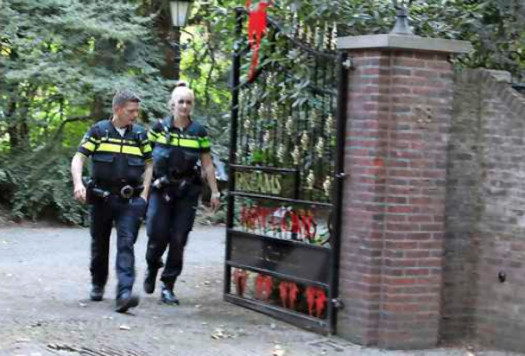 Several police units, a helicopter, a canine unit and team of DSI agents responded to the incident.
The DSI is the Special Intervention Service, an "elite police tactical unit of the Dutch National Police Corps.
What prompted Dutch police to respond to the incident and why has not been disclosed.
When queried on the show of force, Dutch police told Telegraaf it was "because there were people who may have had firearms".
Telegraaf reports the police have "searched" for the people involved "in several places". Whether they are referencing Alberts and Cimbala, or a third-party is unclear.
A police spokesperson 'did not want to say whether the person or persons in question have now been found.'
Alberts and Cimbala are best known in the MLM industry for stealing millions through OneCoin.
As the OneCoin Ponzi began to collapse, Alberts and Cimbala jumped ship for DagCoin.
DagCoin is run by former OneCoin scammer Nils Grossberg and is essentially a clone scam.
Alberts' and Cimbala's Ponzi success was, at the very least, partly attributable to heavy promotion on BusinessForHome.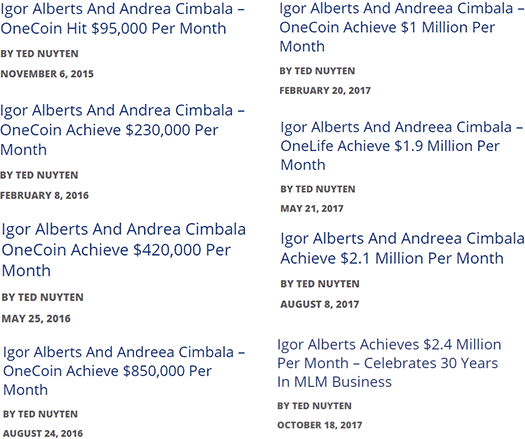 BusinessForHome is run by fellow Dutch national Ted Nuyten. To what extent Nuyten and Alberts have entered into a business relationship over the years has never been publicly disclosed.
As this is a breaking story, stay tuned for any updates as we comes across them.
Update 29th June 2020 – Bussums Niews are reporting no arrests were made during the raid.
Update #2 29th June 2020  – Cross-referencing several sources I've come to the conclusion this wasn't a raid. Police were responding to a disturbance Sunday evening.
That's all we know for now so I've updated the article to reflect that.