OneCoin charging 7236 EUR for a 550 EUR tablet

OneCoin are currently representing to affiliates in their backoffice that the value of OneCoin is €6.23 EUR.
If you've bought into the fantasy that centralized Ponzi points will ever be publicly traded, you'd expect one OneCoin to publicly trade for €6.23 EUR. Right?
Unfortunately, you'd be wrong. 1,411% wrong.At their CoinRush event recently held in London, OneCoin unveiled a tablet affiliates could purchase through OneLife.
The corresponding product page on the OneLife website states:
The OneLife Network's FIRST physical Premium Line product.

This tablet offers everything necessary to enhance your learning, mining and trading experience.

Equipped with the latest features, it ensures you will always be one step ahead in your business dealings.
Technical specs for the tablet are quoted as follows:
HD RESOLUTION
800*480/1024 x 600/1024*768

GOOGLE ANDROID SOFTWARE
Android OS MaPan firmware

COMPONENTS
MTK Quad core CPU

WIRELESS 802.11B/G/N
802.11b/g/n WI-FI wireless connection

STORAGE
RAM 1GB / Build in 16GB

Expandable up to 64GB

BATTERY POWER
2500 – 8000mAH / 5V 2A lipo battery

INPUTS TOUCHSCREEN (CAPACITIVE)
Multi – point capacitive touch screen

DUAL CAMERAS
Front 0.3MP + back 1.3 million pixels

Front 1.3MP + back 2.0 million pixels
Maixin Group in China are retailing what appears to be a near-identical specced tablet for $55-$60 USD. The only difference I can see is the OneLife tablet has double the battery capacity.
Otherwise I'm pretty sure it's the same thing, with both OneLife and Maixin Group referring to on-board storage as "build in":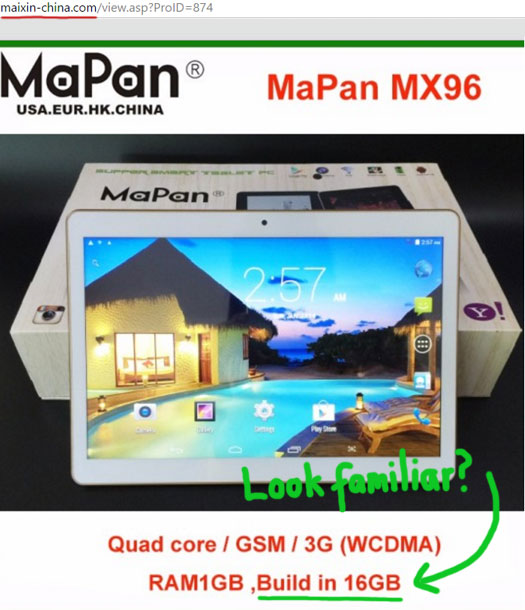 I'm not saying for sure OneCoin are selling Maixin Group tablets (the battery capacity is different), but it sure looks like it.
In any event, OneCoin are selling their version for €550 EUR ($620 USD), a 1033% to 1127% markup.
You wouldn't know it by looking at the OneLife website… but it gets worse.
When OneCoin affiliates login and add the OneTablet to their OneLife shopping cart, the following payment option presents itself: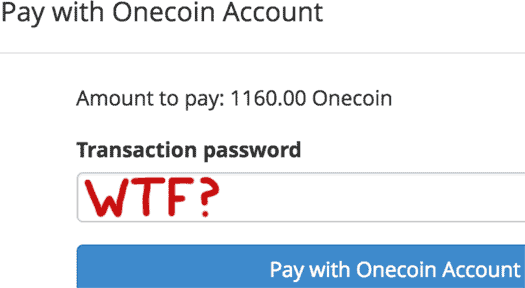 The problem?
1160 OneCoins at the going rate of €6.23 EUR equals a total of €7226.80 EUR ($8148 USD). That represents a 13,580% to 14,814% markup.
How the hell does a $50 tablet, that's already inflated to $620, cost over $8000 in OneCoins?
That's a whopping premium for double battery capacity.
Even if we double the cost of the tablet to compensate for the battery, the first instance of OneCoin affiliates being able to use their OneCoins to buy a third-party product still appears to be a massive ripoff.
The future of money? Zimbabwe would like a word, they hit 79.6 billion percent inflation back in 2008.
But yeah, I'm sure third-party merchants can't wait to start accepting thousands of OneCoins for a cup of coffee…