UniverTeam OneCoin's latest acquisition?

Hot off their acquisition of SiteTalk back in January, UniverTeam appears to be OneCoin's newest source of gullible investors.
As of yet no official announcement has been made by OneCoin, however in the last few hours UniverTeam investors have begun announcing a merge between the two companies on social media.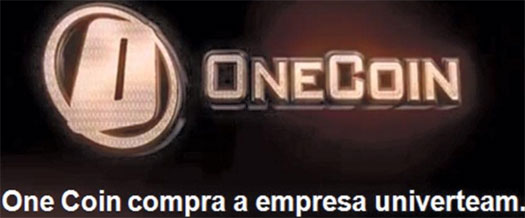 The caption above reads "OneCoin company buys UniverTeam".
For those unfamiliar with UniverTeam, it was started in mid 2014 by Alexandre Arenales, former Executive Director of the Brazilian Ponzi scheme Multiclick.
MultiClick is estimated to have sucked in some 300,000 investors, mostly residing in Brazil and Portugal. Brazilian regulators shut the company down back in 2013.
UniverTeam itself was a Ponzi scheme, with affiliates investing €150 to €1500 EUR on the promise of advertised €15 to €75 EUR a week ROIs.
The scheme collapsed in early 2015, which prompted the release of a new compensation plan.
The new plan saw UniverTeam slash recruitment commissions and abolish weekly ROIs. This effectively meant UniverTeam dropped the Ponzi component of their business, and was now simply a pyramid scheme.
How many UniverTeam affiliates lost money investing in the scheme's original plan is unclear.
UniverTeam's pyramid scheme model disenfranchised most of its original Brazilian and Portuguese investors, however the new model did take off in Russia.
According to estimates by Alexa, today Russia accounts for some 40% of all traffic to the UniverTeam website.
If OneCoin have indeed acquired UniverTeam, it's for obvious reasons. Those who lost money in the original Ponzi model will see OneCoin pitched as a way to "earn" back what they lost.
Ditto those who haven't had success in the relaunched pyramid scheme model.
Such is the nature of OneCoin's own business model, that victims of past Ponzi and pyramid schemes feel right at home.
OneCoin has unashamedly been gobbling up failed European scams to bolster its affiliate ranks, with past acquisitions including SiteTalk and Conligus.
Once victims of UniverTeam have been milked for all they have, one wonders who will be next.
Update 12th March 2016 – OneCoin earlier today confirmed they have acquired UniverTeam.