Is OneCoin's merchant app a €399 white-label platform?

Would it be too much to expect a self-proclaimed multi-billion dollar company to hire coders to put together a custom app platform?
When it comes to OneCoin, apparently so.
Tiger App Creator offer a white-label app creation process for as little as €15 EUR a month.
Create effective, white-label apps for small business. No technical knowledge needed.

In a matter of minutes, create Iphone and Android native apps, as well as a mobile website for many small businesses.
If a company wants to run its own app platform and resell apps, the cost is €399 EUR one-time.
Coinciding with their "stock video == blockchain" PR disaster "G-knee-sis" event in Thailand earlier this month, OneCoin announced a Mobile App Builder (MAB) platform.
As of October 3rd, 2016, OneLife IMAs will be able to buy and distribute the latest addition to the OneLife products portfolio – the M.A.B. An innovative mobile application builder, fit for use by public figures, entrepreneurs and business owners, allowing them to build their own customized mobile application from scratch with no programming skills required.

The M.A.B. is easy to use and maintain and will provide a solution for millions of businesses to expand their market and reach new customer base in a non intrusive, targeted and personal way.

The M.A.B. package will also bring network benefits for the IMA distributors and an additional max out reward.
While all of that might be true, turns out MAB isn't really a OneCoin product. They've just white-labelled someone else's product and are reselling access to it.
Here's MAB's discount creator editor: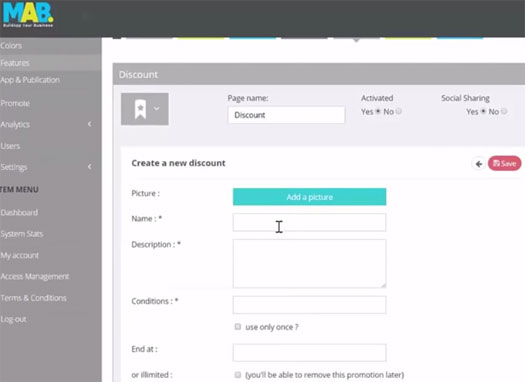 And here's the vanilla Tiger App Creator version: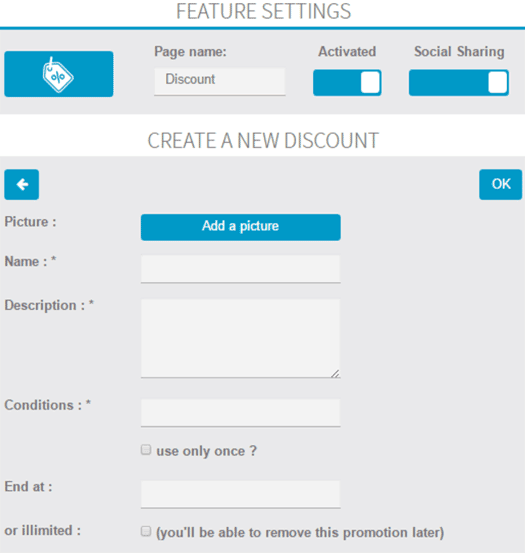 Here's MAB's loyalty card creator page: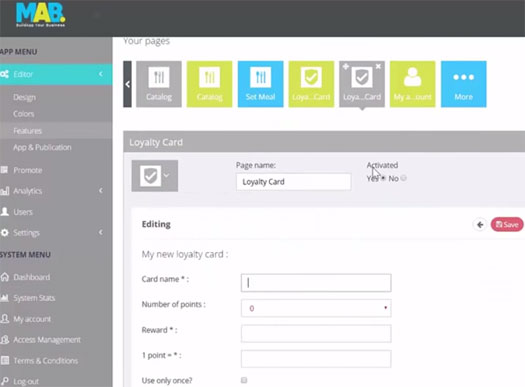 And again the corresponding Tiger App Creator vanilla page: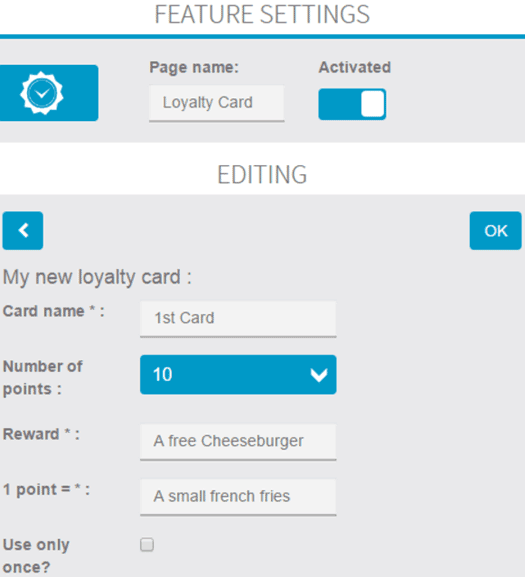 OneCoin outsourcing their app platform isn't so much a problem if Tiger App Creator's platform does what it says it does (and I have no reason to believe it doesn't), but it does make you wonder about OneCoin's blockchain.
Here is a company that apparently has a dedicated programming team working on a blockchain that can be willy-nilly changed, tampered with, suspended and rebooted on a dime.
Yet to create a merchant app platform, OneCoin has pretty much outsourced a "what you see is what you get" solution for €399.
Doesn't really add up, does it.
Meanwhile on the regulatory side of things, whether Tiger App Creator are comfortable with their app platform being tied to Ponzi fraud is unclear.
Full credit to the Finnish sleuths over at MuroBBS for originally discovering the OneCoin Tiger App Creator link.
If you want to verify OneCoin's MAB platform is just a Tiger App Creator white-label yourself, compare MAB's features in the video above with corresponding support screenshots from the Tiger App Creator support website.