CEO claims OneCoin is "separate" from Ruja Ignatova

If you're new to OneCoin through the FBI adding founder Ruja Ignatova to their "most wanted" list, it might come as a surprise to learn the Ponzi scheme is still very much active.
Given safe-harbor by corrupt Bulgarian officials, OneCoin still maintains its executives offices in the capital Sofia.
These are same offices Ruja Ignatova bought and once ran the Ponzi out of.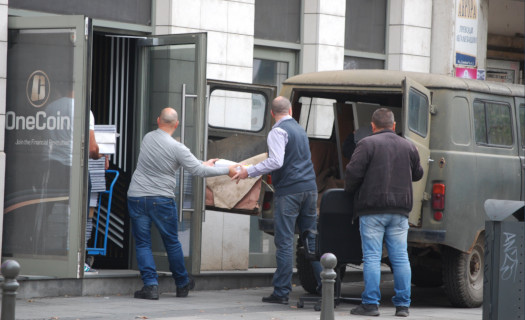 As part of OneCoin's efforts to continue defrauding consumers, Ventsislav Zlatkov was appointed CEO back in January.
With news of Ruja Ignatova's wanted status being widely reported globally, Zlatkov has a problem on his hands.
The solution? Pretend Ruja Ignatova has nothing to do with OneCoin.
OneCoin's latest ruse lies in rebranding the OneCoin/OneLife structure Ignatova created, as One Ecosystem.
See if you can spot the subtle branding change. Here's Zlatkov at his OneCoin CEO reveal event in January: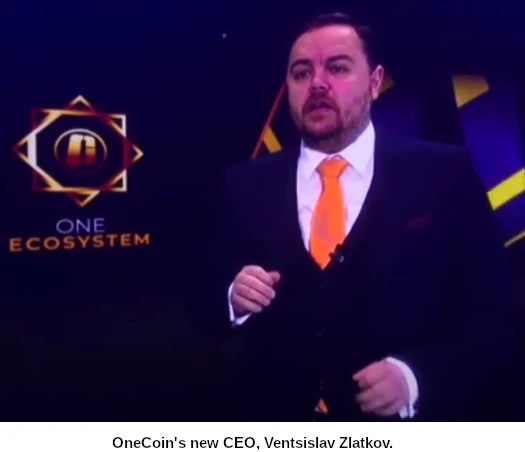 And here he is on July 7th, giving a One Ecosystem "special announcement":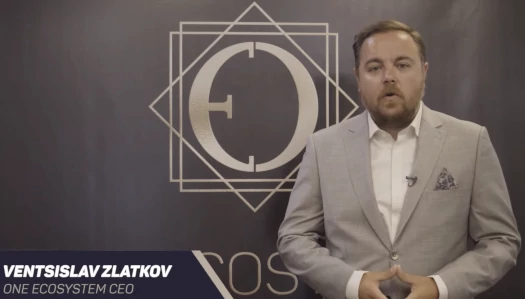 As to Zlatkov's "special announcement";
I want you to know that I have never personally met Doctor Ruja Ignatova. Nor do I have any relationship with her.

The new company I currently work for, and the brand that we are establishing is a unique brand separate from what you may have known previously.
Zlatkov is widely seen as a puppet CEO, with OneCoin still being operated by whoever Ruja Ignatova was answerable to in Sofia.
To their credit, OneCoin haven't censored comments left on their official YouTube video… yet.
A comment from "James Town" shatters Zlatkov's deception;
He forgot to tell that most of the employees in Sofia office still work at One Network Services Ltd, as they did when Ruja was around… It's the exact same scheme, just a new brand name.

And having a rental office in Switzerland doesn't make OneEcosystem registered, and certainly not with any regulator.

But it's interesting that they chose this tactics although Veska Ignatov and the head accountant Georgi Georgiev are still very much in control like before. Nothing has changed in the core.

Infact I'm pretty sure this Zlatkov works for the same One Network Services Ltd.. OneEcosystem is just a new brand name. There's no company registered with that name.
Despite the re-branding and setting up One Ecosystem through a Swiss shell company, the scheme is the same as OneCoin:
Invest in OneCoin Ponzi points, recruit others, steal their money.