NWorld securities fraud cease and desist from Philippines

NWorld has received a regulatory cease and desist from the Philippine SEC.
The SEC identifies NWorld as a subsidiary of AlphaNetWorld Corporation. Both AlphaNetWorld and NWorld are operated out of the Philippines.
The SEC's cease and desist was issued through their Enforcement and Investor Protection Department (EIPD).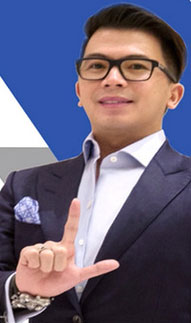 The order directs
AlphaNetWorld Corporation, doing business under the name and style of NWorld (and) its president, Juluis Allan C. Nolasco … to immediately cease and desist for from engaging in the sale and/or offer of unregistered securities.
BehindMLM reviewed NWorld back in 2017. We found "a standard personal care/nutritional supplement offering."
NWorld did have a lack of retail focus, lending itself to being a pyramid scheme, but I didn't see anything resembling an investment opportunity at the time.
It appears NWorld's MLM opportunity has changed since our review.
The investigation of the EIPD showed that NWorld (AlphaNetWorld) … is engaged in the sale and offer of securities to the public without the required license from the Commission.

The EIPD specifically showed that Nworld is selling/offering investment packages … which entitles member-investors to receive Nworld products and a guaranteed monthly return of up to P127,000.

The investment-taking activities of Nworld was confirmed, explained and demonstrated to the investigators of EIPD by Mr. Richard Domingo, one of the company's Product Specialist(s).
A supplement MLM company offering guaranteed returns on affiliate packages? That'll do it.
The NWorld cease and desist was issued on February 23rd.
At time of publication NWorld's website is operational. NWorld appears to be active in the Philippines, Nigeria and the UAE.
NWorld's official company blog hasn't been updated since 2018. The company is active on FaceBook, however nothing has been posted since February 24th, the day after the SEC's cease and desist.
An NWorld business presentation available on the company's website is dated June 2019.
I went through the presentation and again saw nothing about guaranteed monthly returns.
The EIPD claim they have video footage of Juluis Nolasco making the offer, so it must be a relatively new addition.
In any event, hopefully the SEC's cease and desist results in refunds and an end to NWorld's investment fraud.