NovaTech FX's exit-scam complete, payouts disabled

The reality of an announcement issued by NovaTech FX last week has been clarified over the weekend.
As of May 11th, NovaTech FX has ceased paying out weekly returns and recruitment commissions.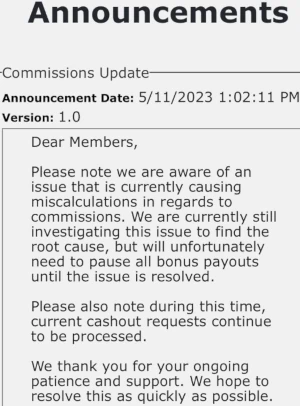 As per NovaTech FX's announcement;
Please note we are aware of an issue that is currently causing miscalculations in regards to commissions.

We are currently still investigating this issue to find the root cause, but will unfortunately need to pause all bonus payouts until the issue is resolved.
At first it seemed this would only apply to recruitment commissions.
NovaTech FX investors however didn't receive a weekly return over the weekend, confirming all payouts in NovaTech have now stopped.
NovaTech FX did state that…
during this time, current cashout requests continue to be processed
…however this seems unlikely, with it being an open secret that NovaTech FX withdrawal requests have largely gone unpaid over the past few months.
NovaTech FX had promised to refund Canadian investors after multiple Canadian regulatory warnings. To date however that hasn't transpired.
NovaTech FX was also a no-show at a recent regulatory hearing in Ontario.
What little NovaTech has paid out over the past few months has been tied to new recruitment. NovaTech FX effectively collapsed recruitment when they banned US and Canadian clients earlier this week.
Together, the US and Canada make up the vast majority of NovaTech FX investors. As tracked by SimilarWeb, in April 2023 the US and Canada accounted for 75% of NovaTech FX's website traffic.
All things considered, NovaTech FX's exit-scam is now complete. The only supplementary information left to confirm is whether founders Cynthia and Eddy Petion have fled the US.
For reference, here are the events that led up to NovaTech FX's collapse and now completed exit-scam:
May 2022 – Cynthia and Eddy Petion sell residential home in Florida and go into hiding
August 10th, 2022 – NovaTech FX fraud warning from Central Bank of Russia
October 13th, 2022 – In response to concerns about securities fraud, Cynthia Petion endorses claim FBI audited and approved NovaTech FX
October 30th, 2022 – NovaTech FX withdrawal problems begin following regulatory fraud warnings from Russia and BC, Canada
November 26th, 2022 – California's DFPI issues NovaTech FX securities fraud warning
November 29th, 2022 – NovaTech FX orders investors to hide evidence of fraud
February 6th, 2023 – NovaTech FX collapses by disabling withdrawals, promises to re-enable them on April 1st
March 18th, 2023 – Nationwide NovaTech FX securities fraud warning issued across Canada
April 1st, 2023 – NovaTech FX fails to re-enable withdrawals, instead imposes severe restrictions
April 17th, 2023 – NovaTech FX fined $50,000 for securities fraud in Wisconsin
April 30th, 2023 – SEC investigation into NovaTech FX confirmed by EmpiresX fraudster Joshua Nicholas (note the context of Nicholas' claim remains a mystery)
May 10th, 2023 – NovaTech FX officially abandons US and Canada
May 11th, 2023 – NovaTech FX disables weekly returns and recruitment commissions
Cynthia and Eddy Petion's current whereabouts and status remain unknown.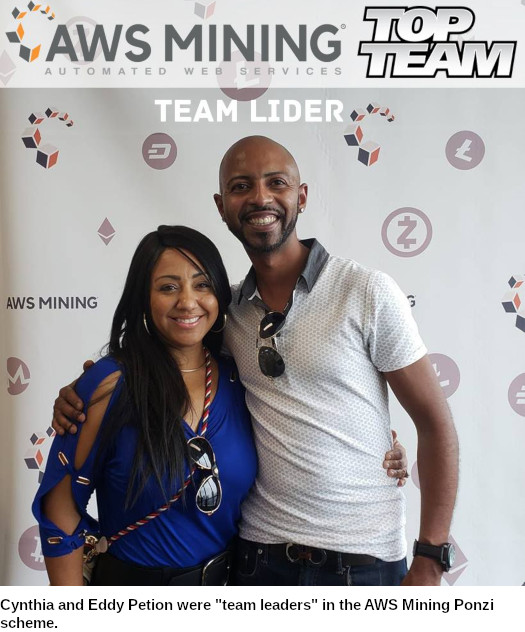 Ricardo Roy Jr., who as I understand it is related to Cynthia and is also a NovaTech FX executive insider, has also disappeared.